This morning, on 15.07.2016, 4 stars from "8-year-old bride" had a charitable gift giving for over 300 poor farmers living in District 8. The event also have the participation of the majority Vietnamese artists.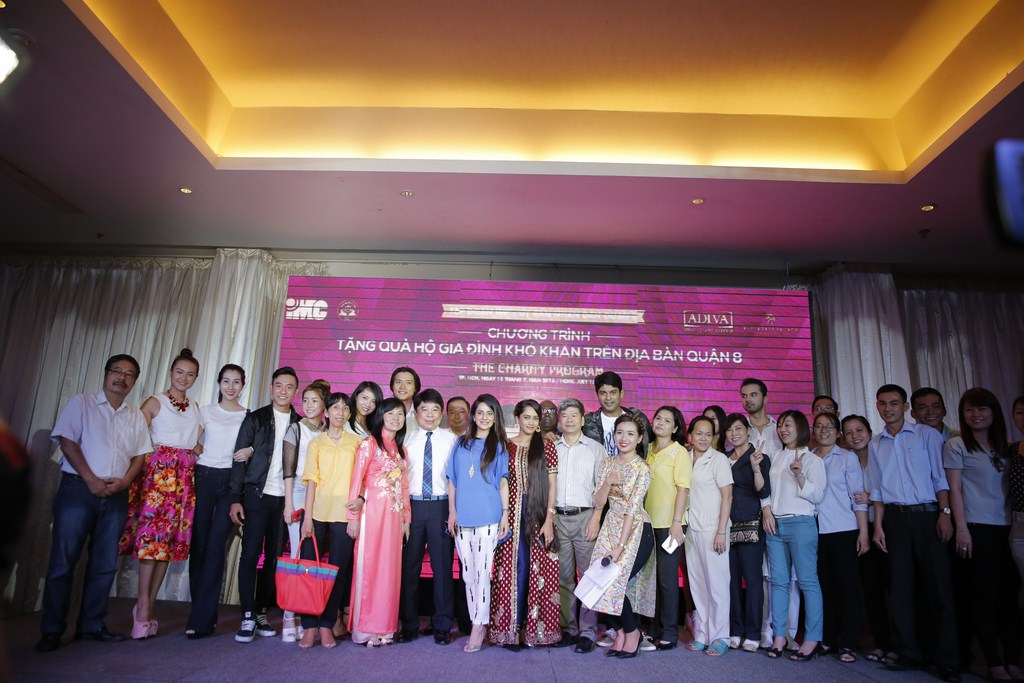 In the series of birthday activities "IMC 8 years- Journey awakened dream" in HCM City, 4 India actors: Siddharth Shukla, Avinash Mukherjee, Roop Durgapal and Aasiya Kazi of the film "8-year-old bride" has participated in the program " Giving charity gifts for families with disadvantaged circumstance in District 8 – HCM City ", this is also one of a meaningful volunteer activities by IMC Group - TodayTV collaboration with the People's Committee of District 8 held together. The charity concert was attended by Mr. Vo Van Long, Deputy Director of Department of Information and Media Ho Chi Minh City and Thanh Huong Phan Kieu - Vice President of the People's Committee of District 8.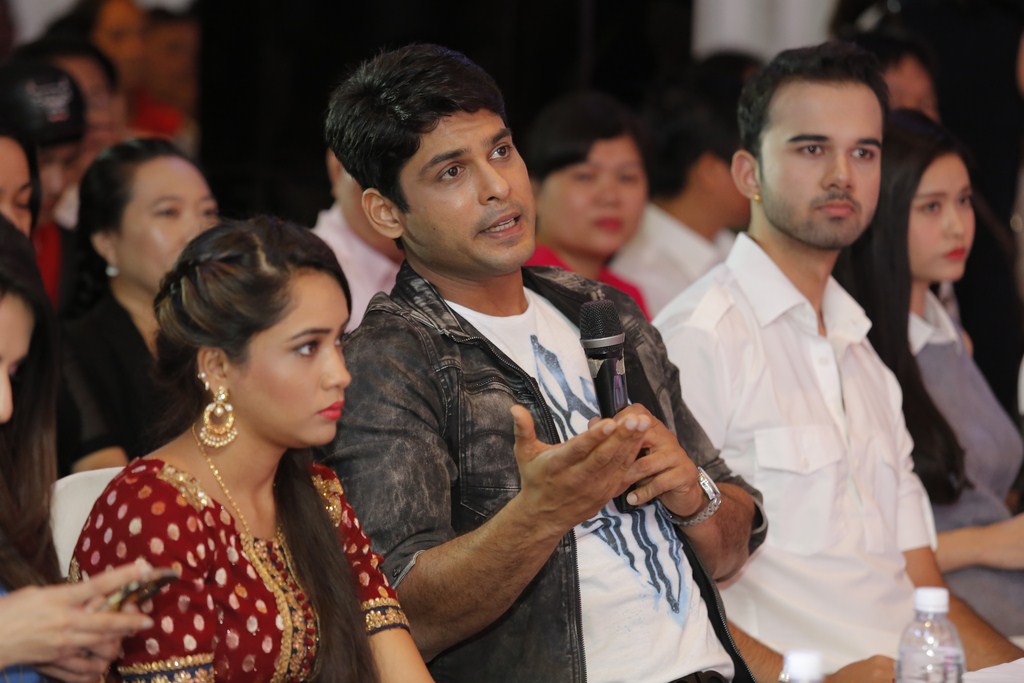 Present at the charity ceremony charity, by the friendliness, 4 stars "8-year-old bride" has received a lot of love from more than 300 people who attended the charity.Sharing at charity event, Roop Durgapal actress said: "It is my honor to be present in today's meaningful charity event. In India, I also regularly participate in volunteer activities, and today I am very happy to do something meaningful in Vietnam, hopes that activities like this will happen much more ... ".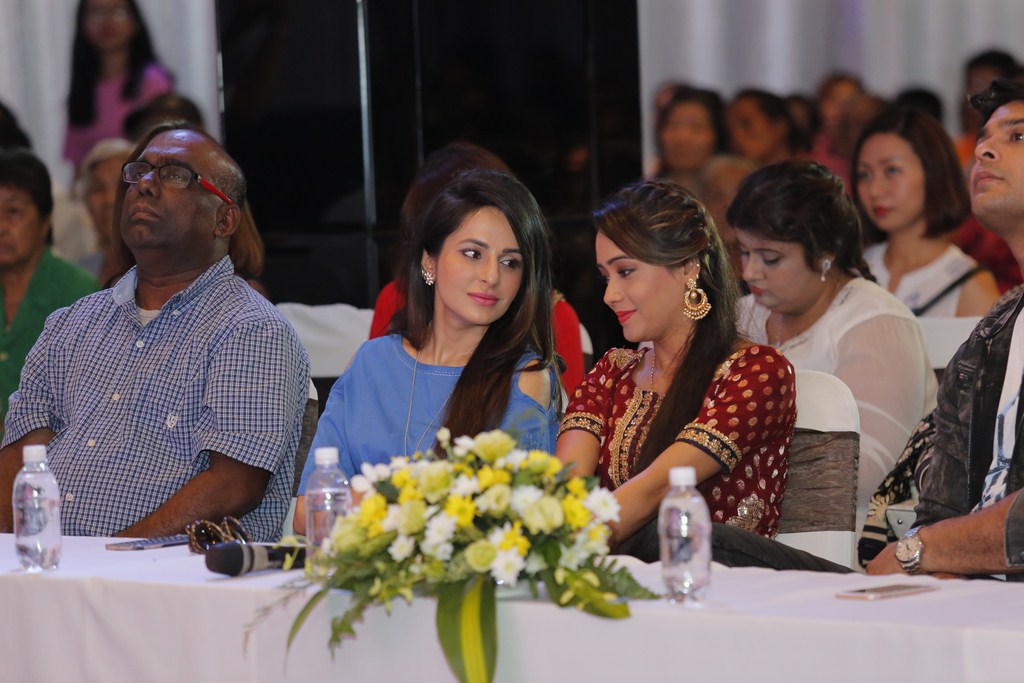 Besides, handsome inspector Shiv in "8-year-old bride" expressed emotion: "Last time in Vietnam, I was fortunate to be participate in a gift giving charity hosted by TodayTV. However, the size of that event is not big as this event today. I am very honored to contribute my part in this meaningful work. I hope TodayTV will increasingly the growth so that there will be more volunteer activities like this to help more difficulty circumstances"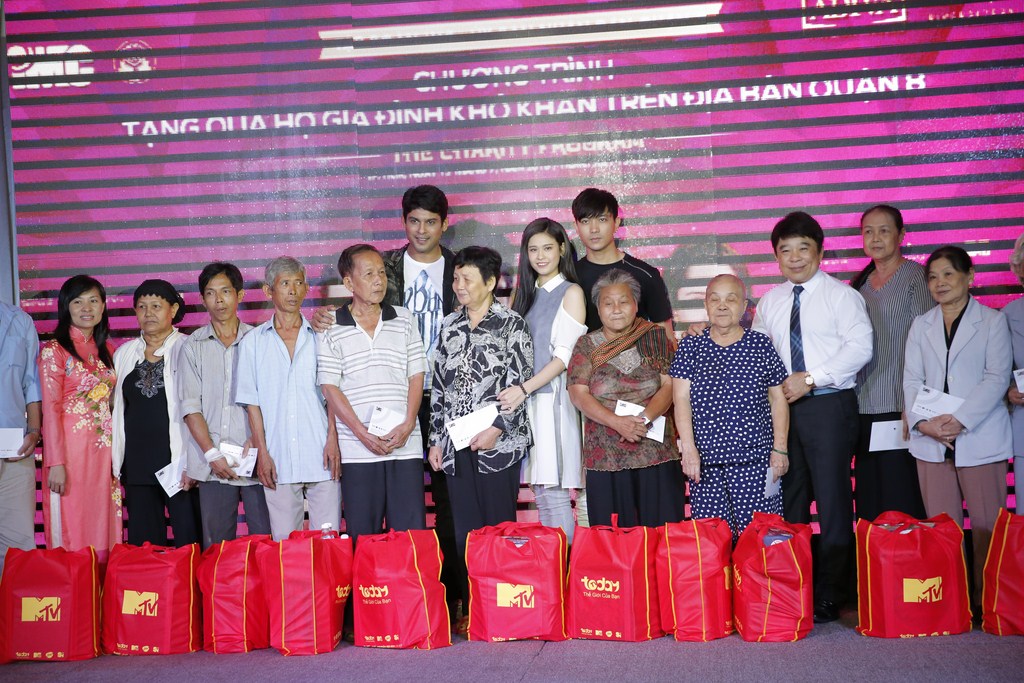 Speaking at the event, Lin Chi Compassion Chairman of the Board and CEO of IMC Group states: "Besides the criteria for community activities IMC- TodayTV Group also regularly organize many volunteer programs to help these difficult circumstances to have more faith and hope in life. In addition to the entertainment criteria, IMC Group also wishes to make cohesion in community with the spirit of kindness to many poor people. The four Indian actors invited to Vietnam this time and are present in today's gift giving, in addition to the share and express deeply concern to the difficult household, we want to encourage, encouragement the spirit to overcome difficulties of families ".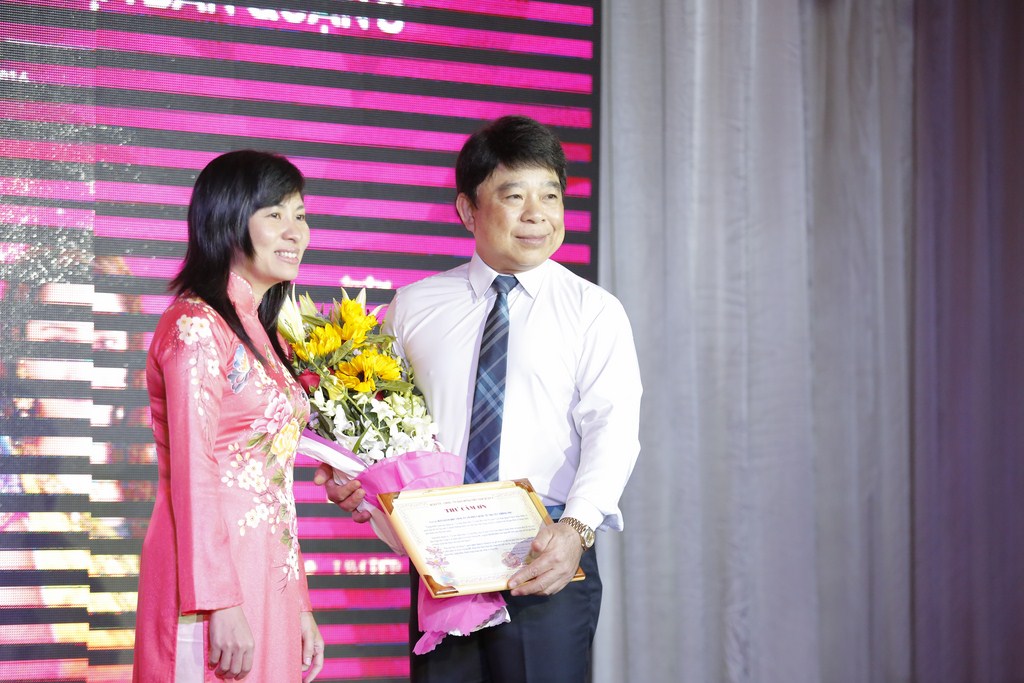 Besides the appearance of movie star "8-year-old bride", the charity also has the participation of Vietnamese artists such as Tim- Trương Quỳnh Anh, Lê Phương actress, Đặng Thanh Mai Miss Beauty, Như Thảo actress, Nguyễn Phương Trâm, Điêu Thúy Vi, Huỳnh Hoàng Huy, Trương Văn Chung, Thảo Chi, VJ Misoa, VJ Kiều Diễm,…... The artists accompanied with international artists to hand the meaningful and practical presents to the poor.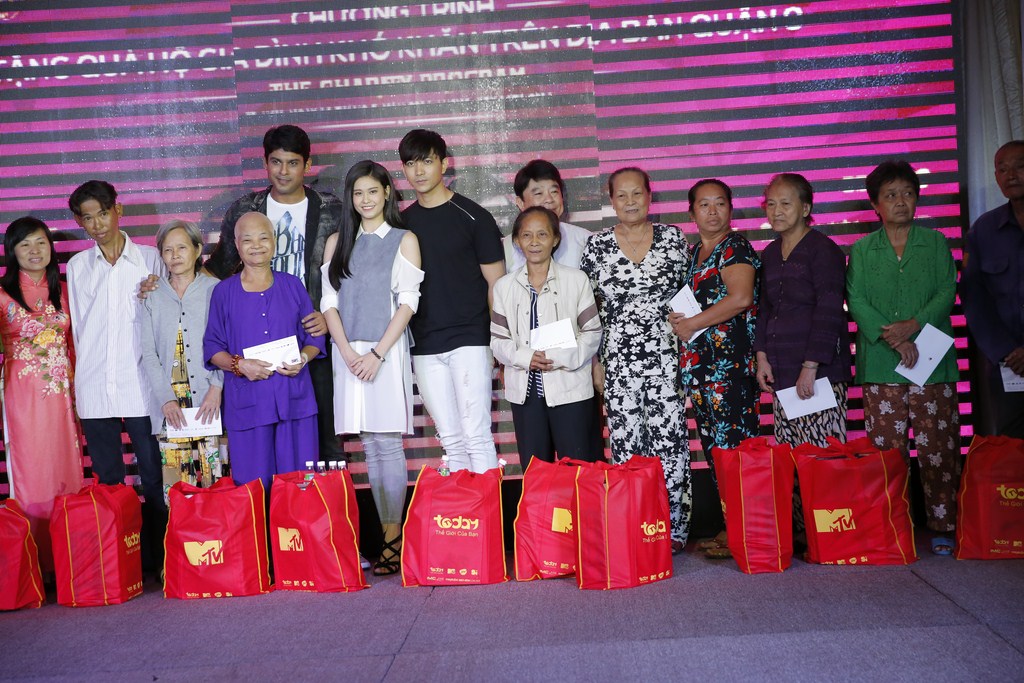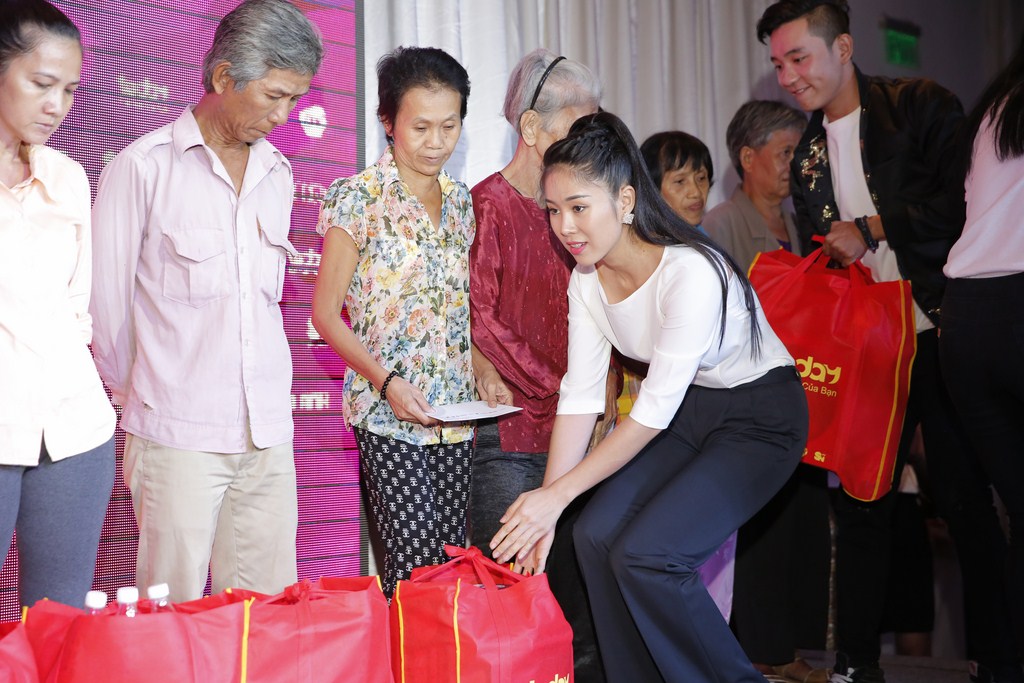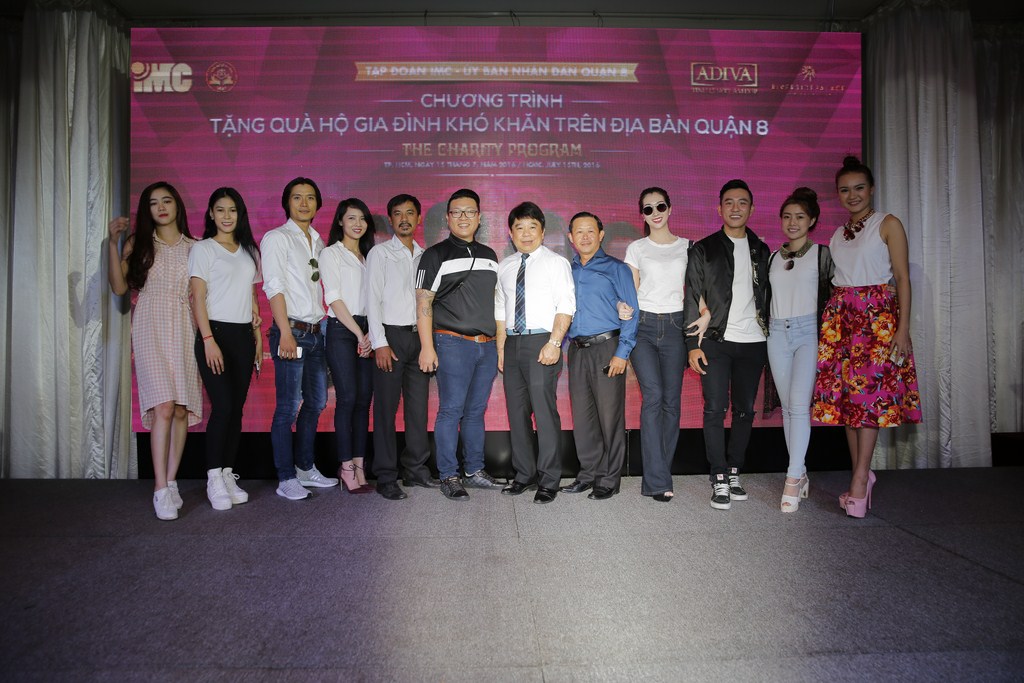 TContinuing the series of activities in Ho Chi Minh City, at 18:00 the same day, the artists of the film "8-year-old bride" will be appear in live concert night "IMC 8 years - Journey awakened dream" with the companionship of the brand essence as Adiva up took place at Military Zone 7 Stadium. The concert night also brought together leading voices V-biz such as Dam Vinh Hung, Ho Quynh Huong, Phi Nhung, Duc Tuan, Dong Nhi, Trong Hieu Idol, LipB. ..
Tomorrow, 07.16.2016, starring film "8-year-old bride" will be in Hanoi to continue their work schedule here and prepare for the night live concert will take place on 17/7 at the Quan Ngua Sports Palace (Hanoi) for the 8th birthday of IMC TodayTV.
The schedule and the activities of the 4 star "8-year-old bride" will be updated regularly at: www.todaytv.vn or fanpage TodayTV: https://www.facebook.com/TodayTV
Pictures of the movie stars, "8-year-old bride" in Ho Chi Minh City live concert night.