This afternoon the cast of "8-year-old bride" had a friendly meeting with the media and Vietnamese fans. By the funny and vibrant dance, 4 stars from "8-year-old bride" was completely scored Vietnam fans heart in interacting part.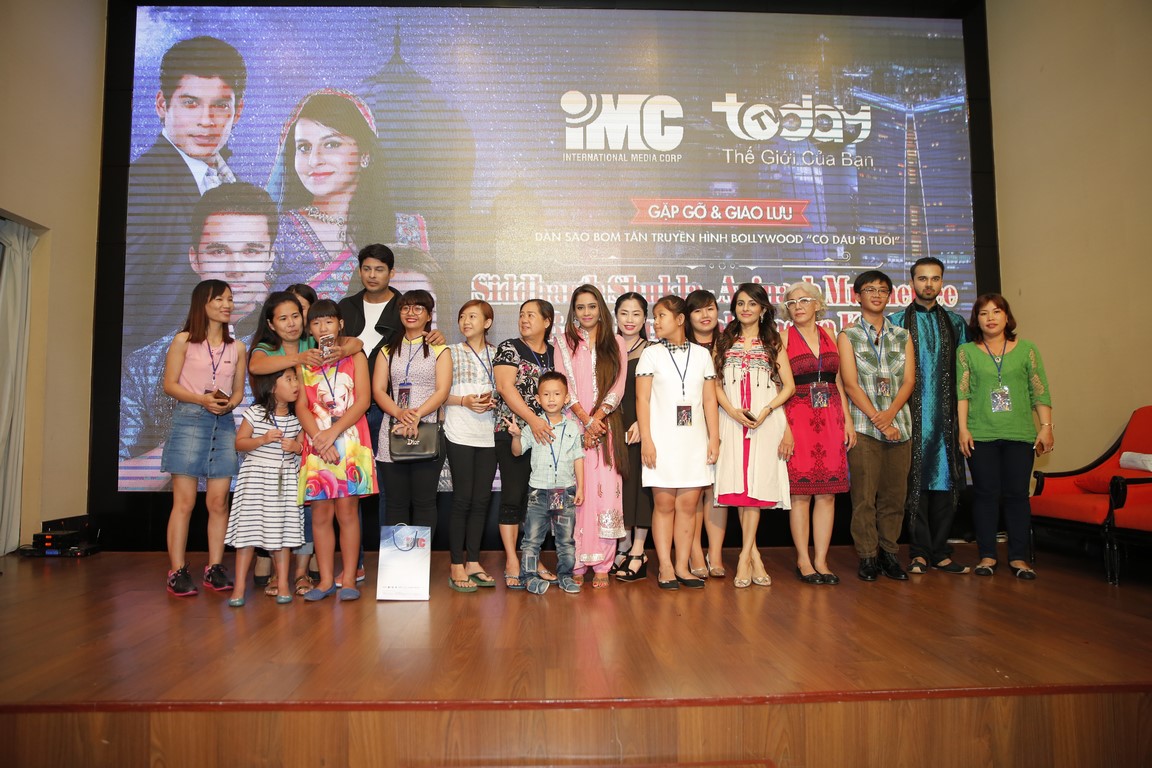 Appearing with elegant outlook, and the two stars Siddharth Shukla and Avinash Mukherjee shared a lot about their feelings being returned to the "S-shaped" countruy to mee the media and fans. Actor Siddharth Shukla said: "This is my second time to visit Vietnam but I was extremely surprised by all your love feeling for me. I am extremely grateful and would like to thank everyone so much. " About the question for Avinash Mukherjee "If you have the chance, do you want to stay in Vietnam or not?", 19-year-old boy happily replied: "I extremely loved Vietnam, a beautiful and hospitality country, if I was given the chance I would like to live in Vietnam for a while to enjoy exploring the great things here. "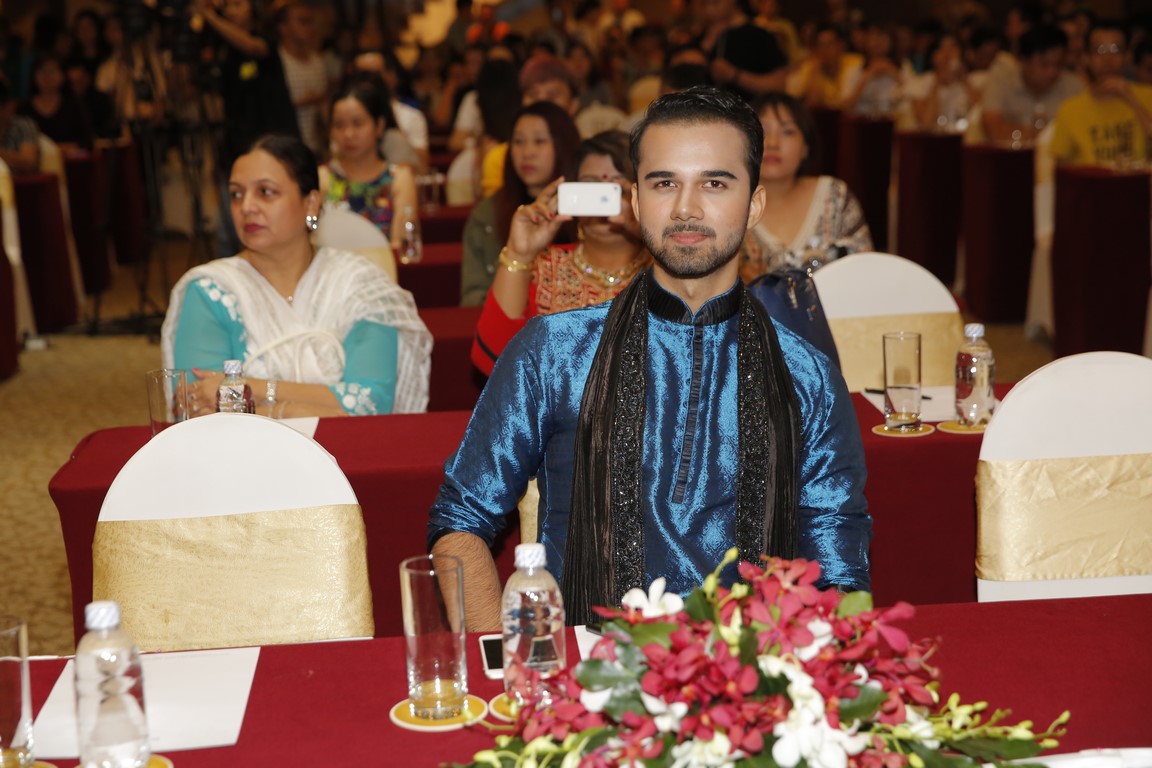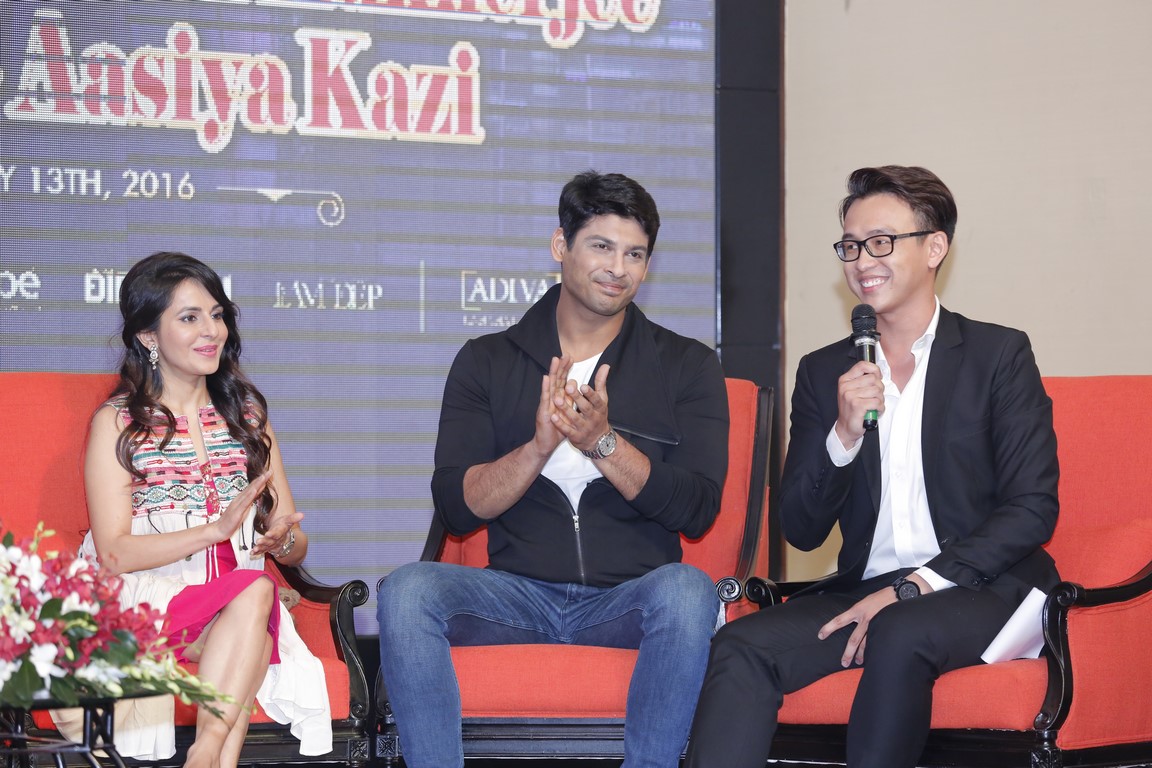 As the first time travel to Vietnam, Roop Durgapal actress- Saanchi from "8-year-old bride" received a warm welcome from the audience. That warm feeling made the 8X actress could not hide her emotion. The actress also thanked to the fans who had been supporting her Saanchi role as well as the cast of the film. Agreeing with Roop Durgapal, Aasiya Kazi said, she really surprised of the Vietnamese audience's love. Besides, the actress also shared about the lives Indian woman through her role in the Ganga, "8-year-old bride": "Although this is my first time to Vietnam, but your feelings made me really surprised. This morning as just arrived to the airport, I have heard you called Ganga, though my character only appeared in the episode "8-year-old bride" on TodayTV recently. I was really surprised and happy, if someone asked me, why I came here, and is there a particular reason to go back to Vietnam in the future, my answer is the emotion you gave for me, as well as the character that I undertake. Thank TodayTV has created a bridge for me to come here to meet with you. "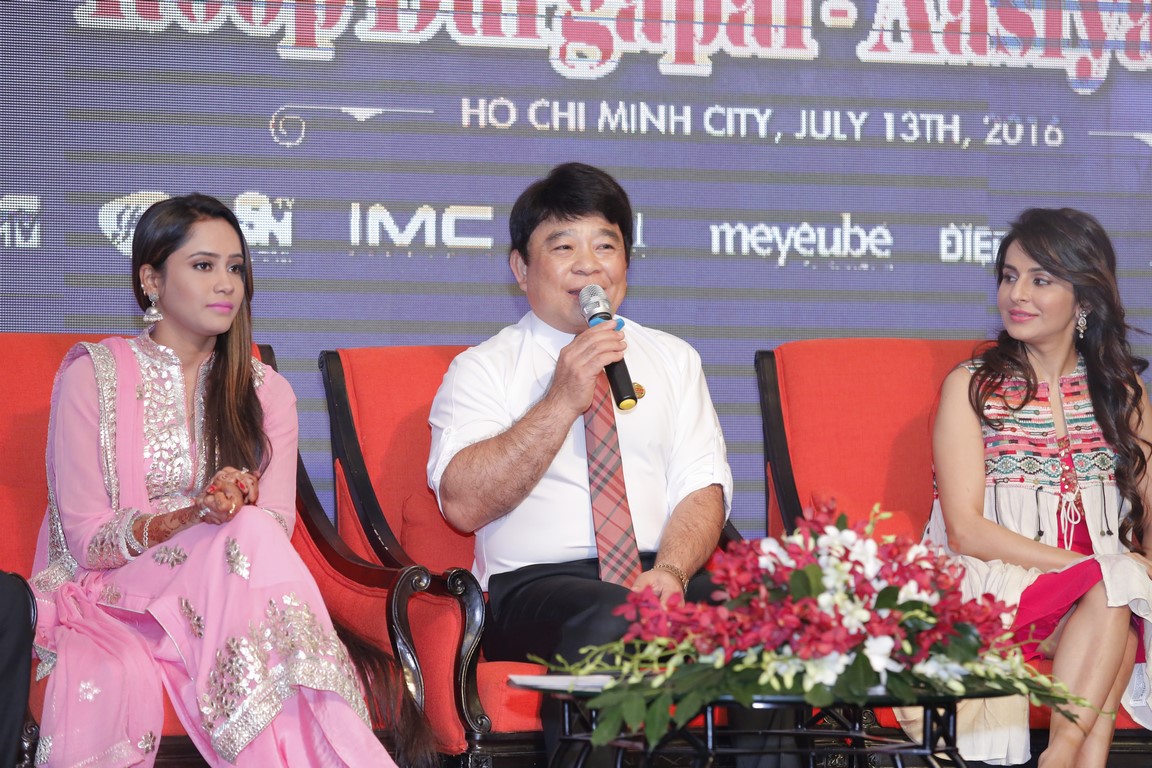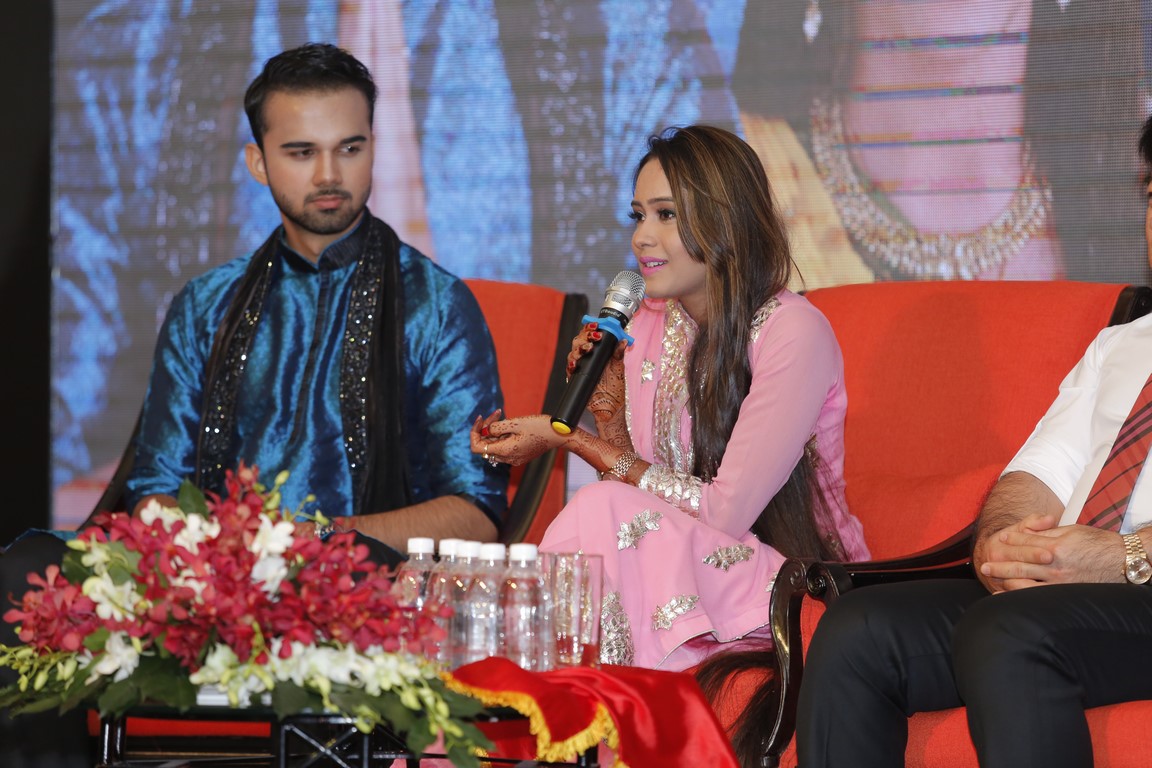 The atmosphere at the press conference heating up when the stars from the film "8-year-old bride" participate an interactive game with Vietnam fans. By the friendly, cheerful, sociable, the 4 actor from "8-year-old bride" has completely conquered the Vietnam's audience. For Siddharth Shukla, he made everyone so surprised when proactive choosing players an old fan. While playing the game, the actor is not afraid to lift older fans, and he also received a "return" kiss from his audience.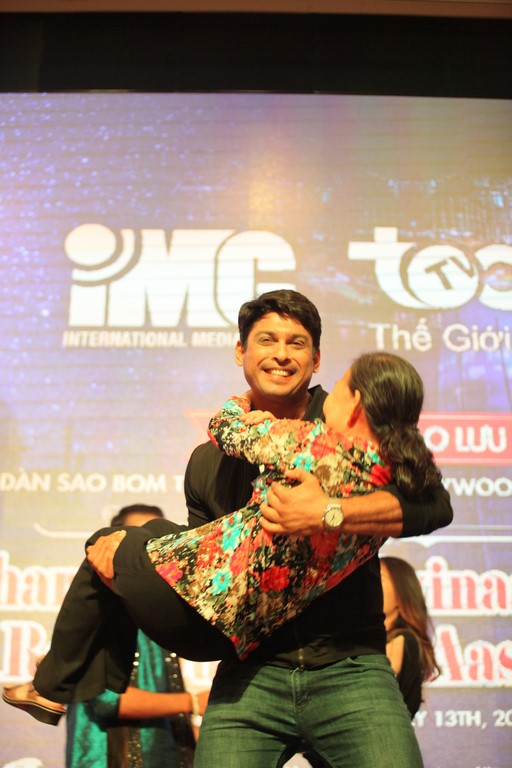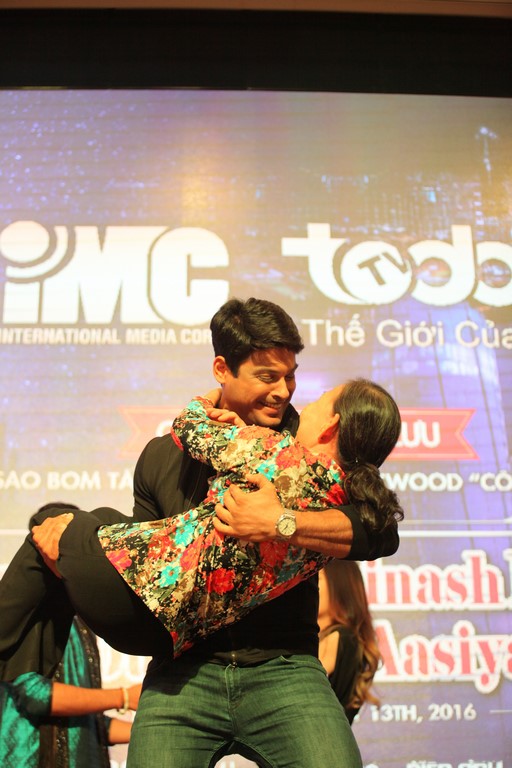 Share about the destiny to become the bridge to invite the actors from ' 8-year-old bride" to Vietnam this time, Lin Chi Thien - Chairman of board of director IMG Group said: "As being famous Bollywood artists with special love from Vietnam audience, the cast of " 8-year-old bride" included Siddharth Shukla, Avinash Mukherjee had left a deep impression with Vietnamese viewers not only through his role as inspector Shiv handsome, full of sublime or childish Jagdish- husband of the bride Anandi in "8-year-old bride" but also by the friendly as they once the first arrived in Vietnam not long ago. More specifically, the visit to Vietnam this time also have companionship of two beautiful girls Roop Durgapal - Sanchi, Aasiya Kazi - Ganga shoulder. Two beautiful girls' characters of also receive the love of the majority viewers. It would be the motivation for IMC continue to become a bridge bring the stars from the film to hold more meeting with Vietnamese fan. "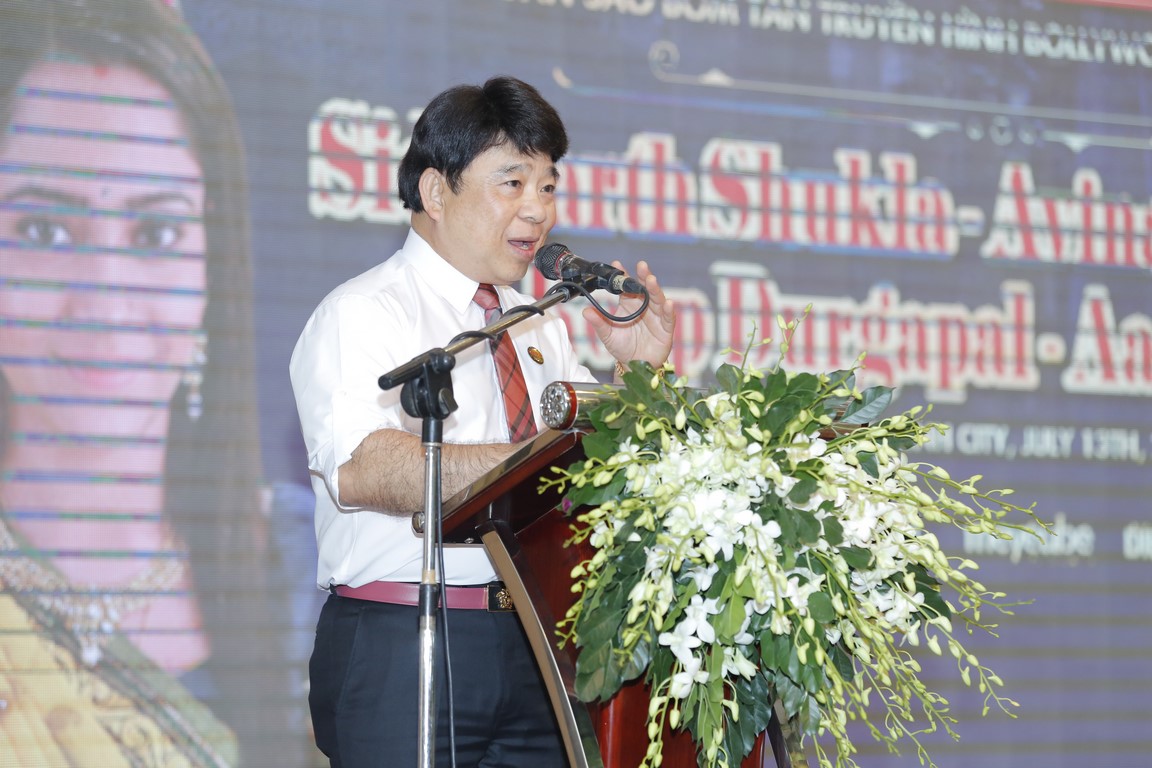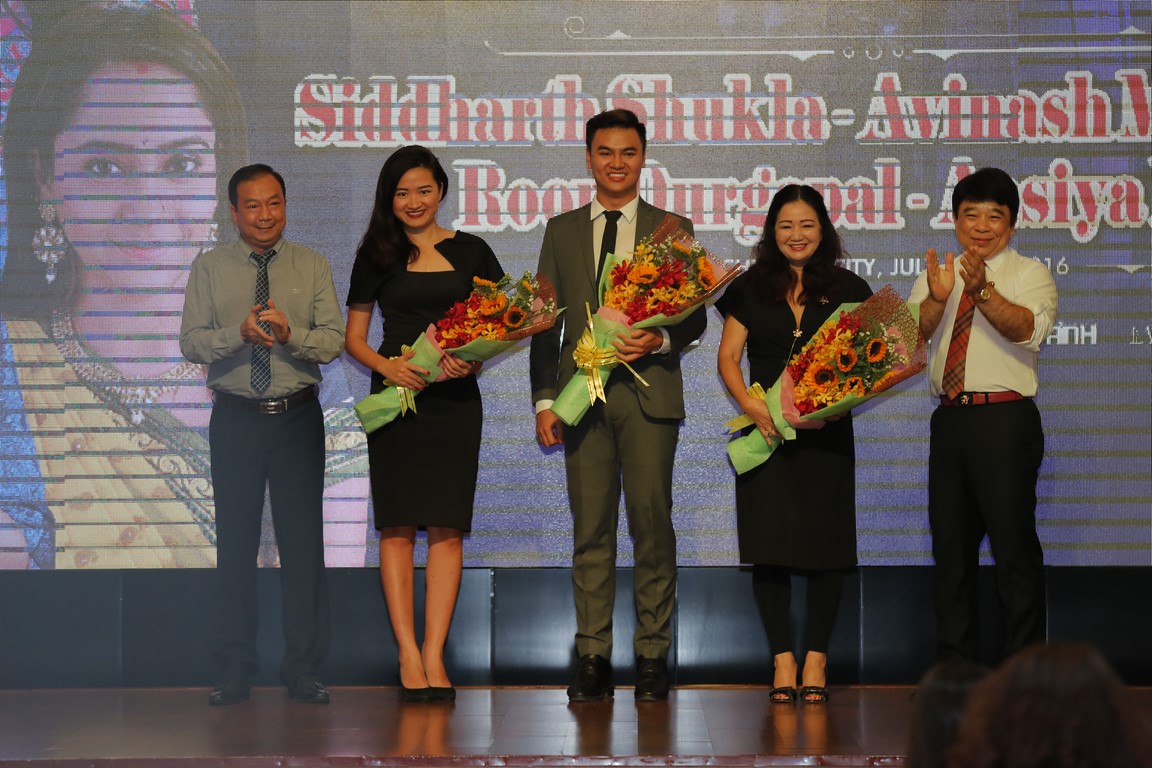 During the visit to Vietnam this time, 4 stars from "8-year-old bride" will have one week to participate in the chain of events for 8-year birthday of IMC-Today, with the companionship of brand essence beauty Adiva as: Joined recording reality show "Surprising Knock" visit to the family audience from South and North; Charity program give gifts to 300 poor farmers of district 8; Join recording, photographing for IMC communication products; Meet and interact with the media and fans ... Especially, 4 stars from "8-year-old bride," also participated in 2 concert "IMC 8 years - Waking Dream Journey" will be take place in 15/7 at Military Zone 7 Stadium (HCMC) and 17/7 at Quan Ngua Sports Palace (Hanoi) for the 8-year birthday of IMC-TodayTV
Tomorrow on 14/7 , Siddharth Shukla, Avinash Mukherjee, Aasiya Kazi and Roop Durgapal will participate in the filming of reality show "Surprising Knock" with the audience family in District 3, District 5, 7 and Binh Thanh District.
The schedule and the activities of the 4 stars "8-year-old bride" will be updated regularly at:
www.todaytv.vn
or facebook TodayTV:
https://www.facebook.com/TodayTV
Pictures of the movie stars, "8-year-old bride" in meeting this afternoon & exchanges in Ho Chi Minh City.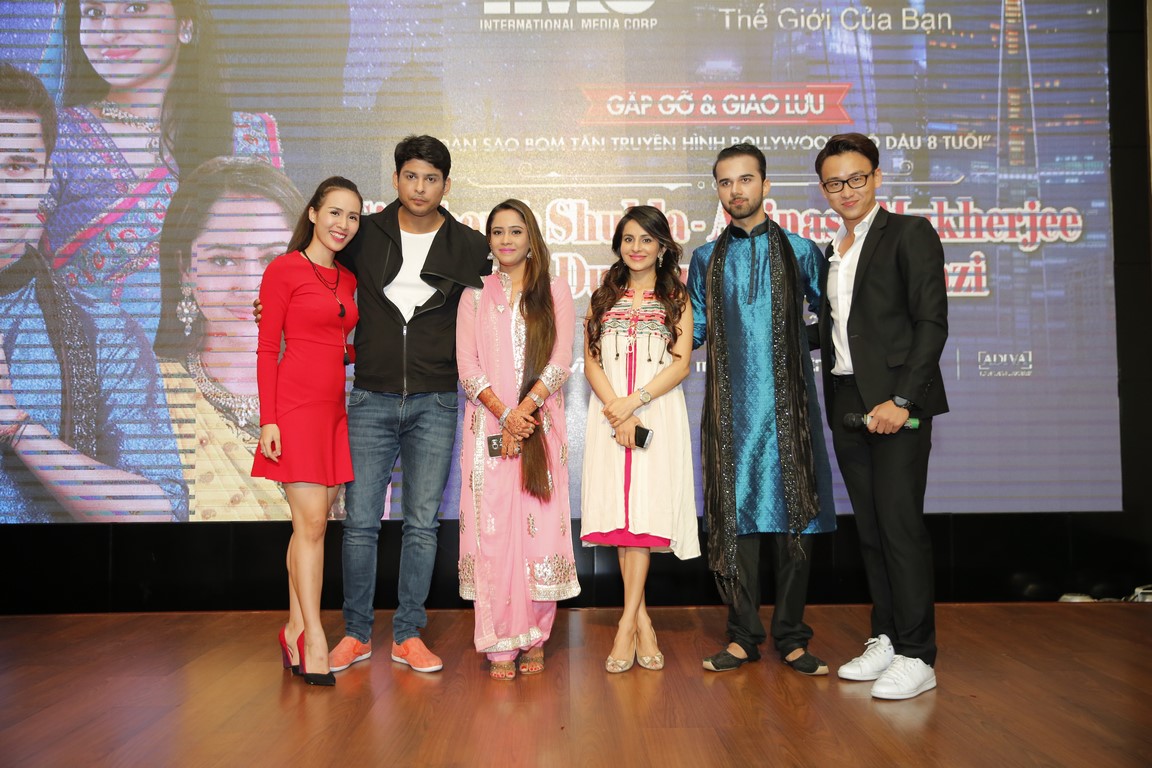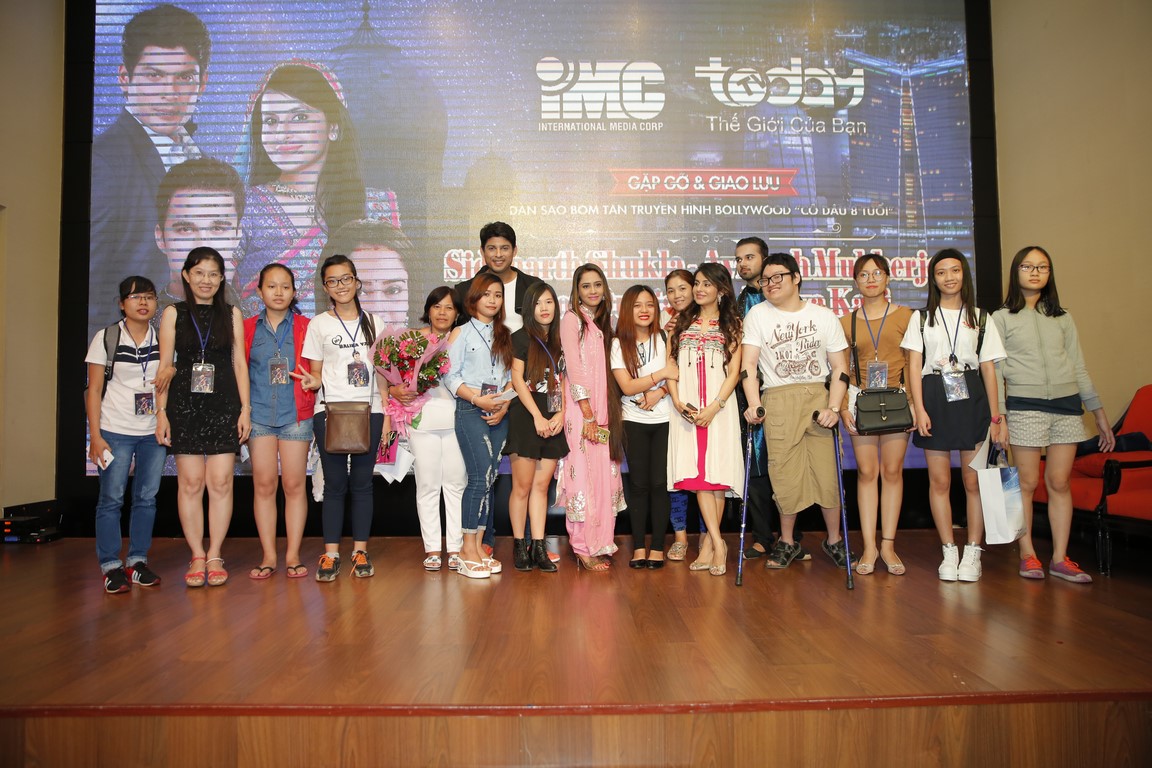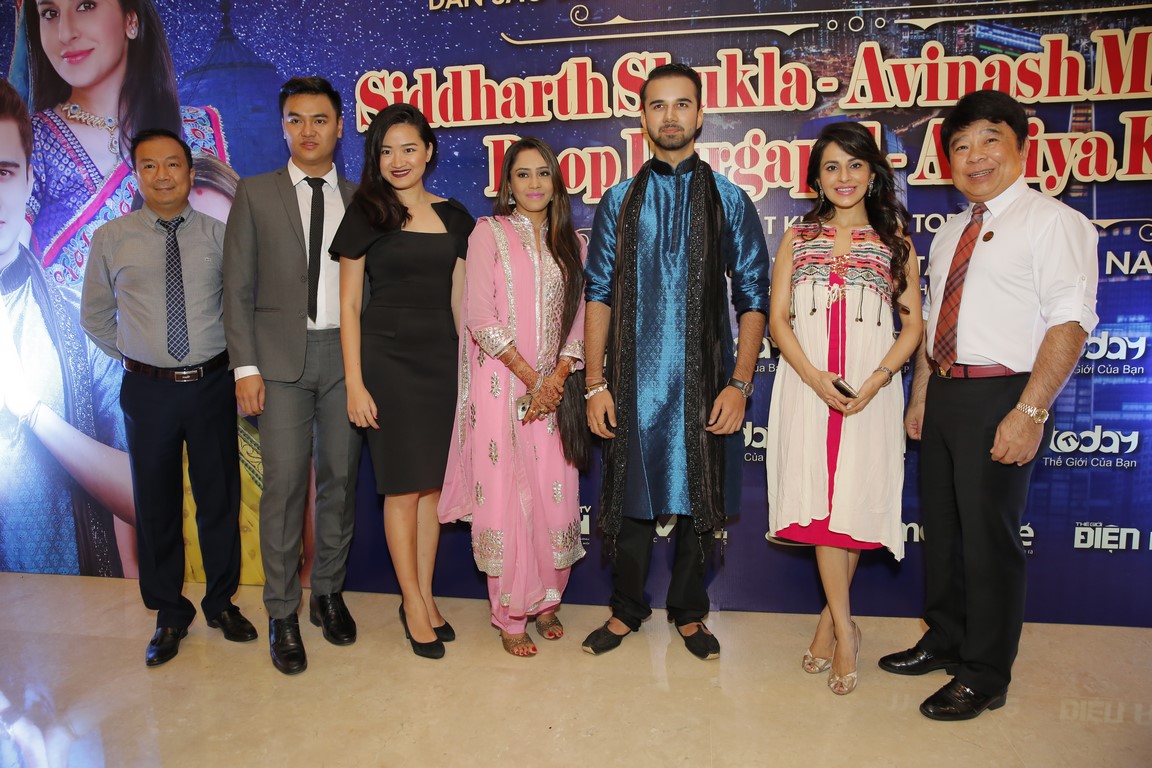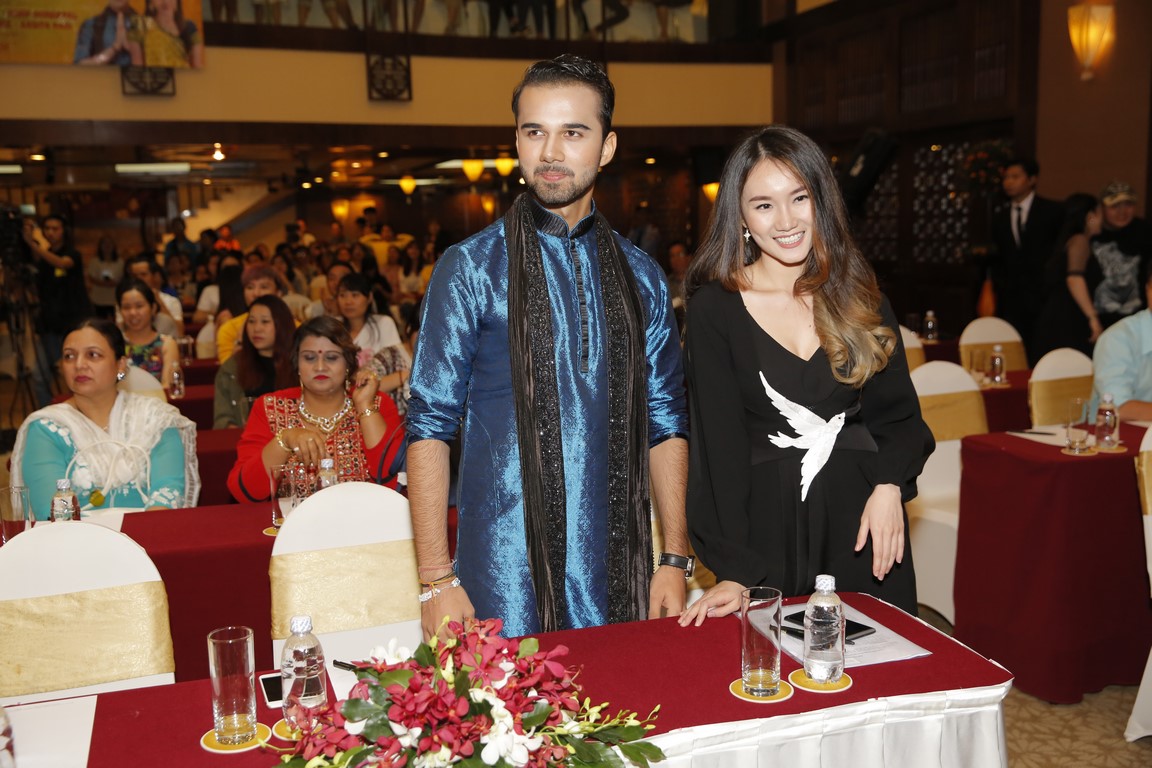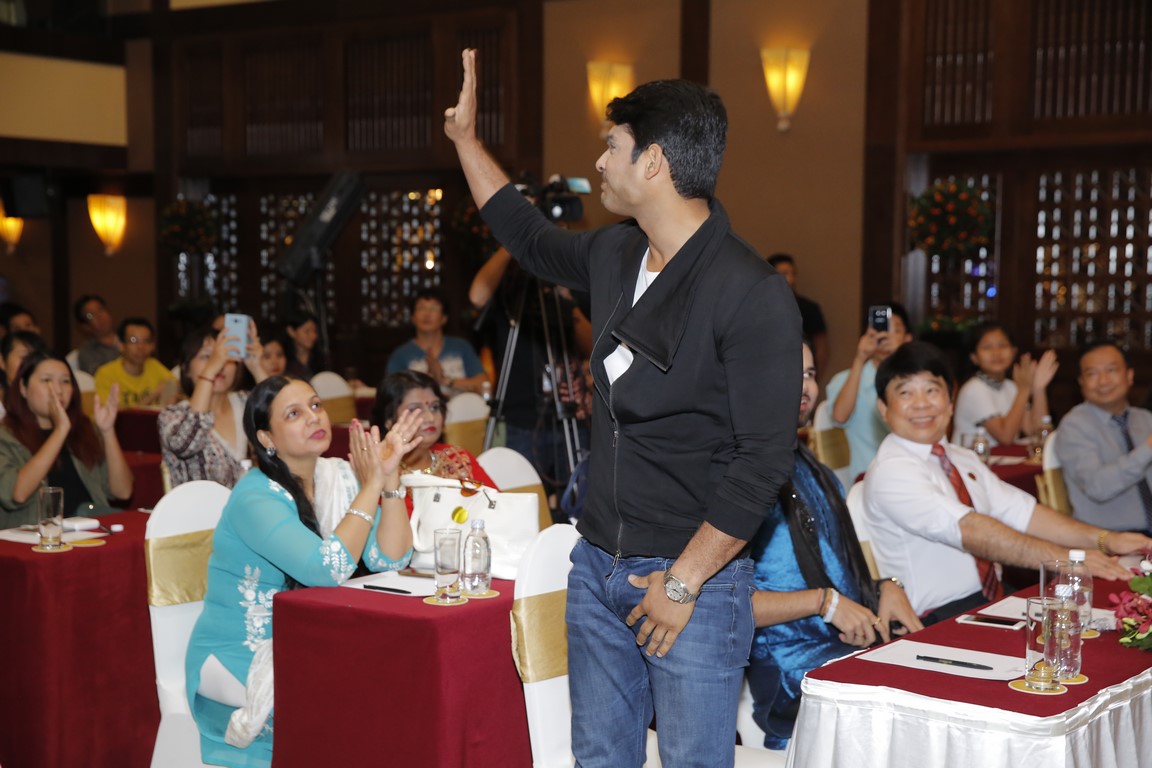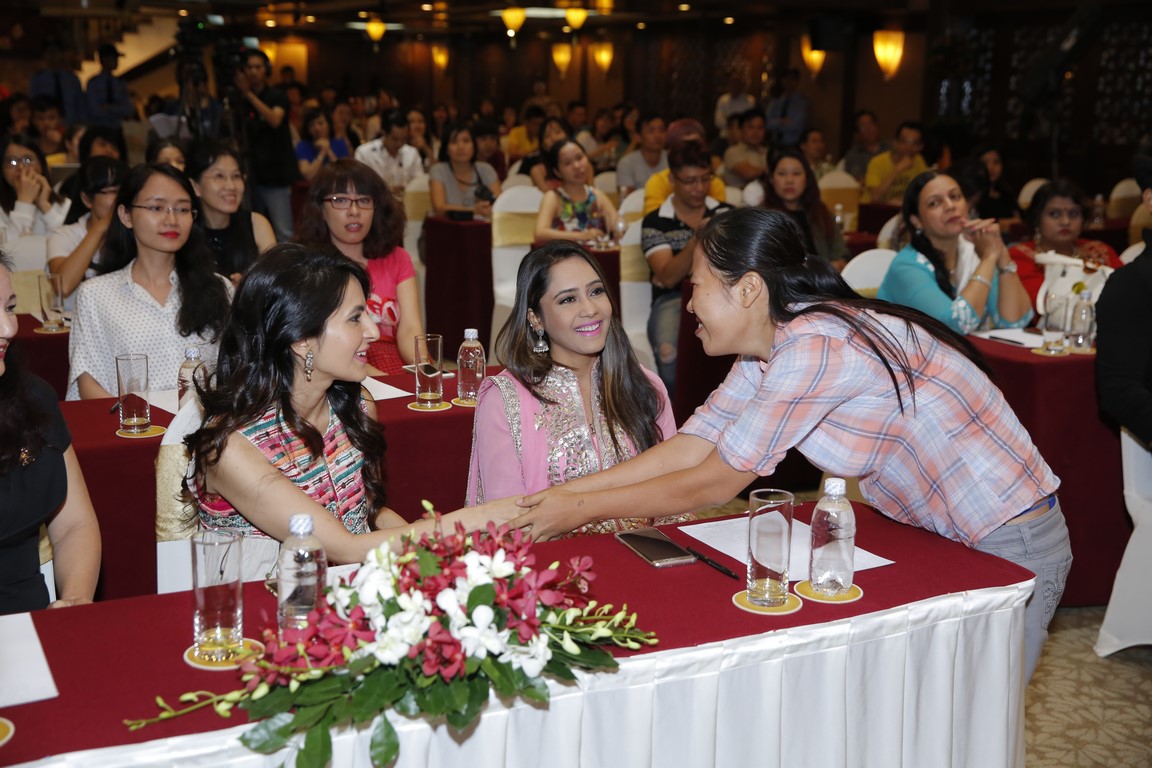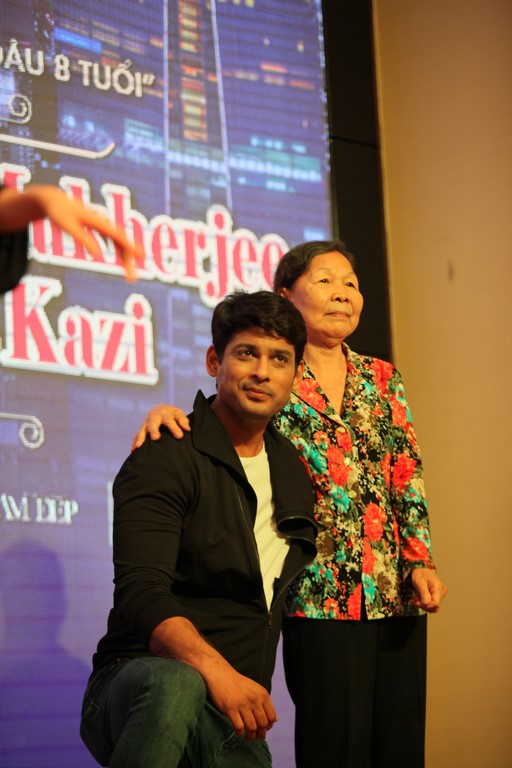 Source TGĐA