Tap chi lam dep website (www.tapchilamdep.com) is specialized site dedicated to women, a lot of synthetic paper introduce about beauty, fashion, make up, impression fashion style, beauty method…has officially joined in IMC, one of the leading media groups in Vietnam.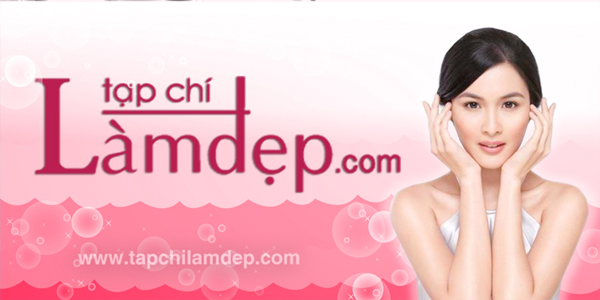 Launched in 2002, with over 12 years activity's history and development, tapchilamdep.com became familiar address of beauty gender in ages mainly from 18-35 daily visiting to research as well as update the latest information about all areas that women concern in daily life. Attracting nearly 40,000 unique visitors/ day, tapchilamdep.com is not just friend of the beauty, but also as an effective bridge between brands, experts in the beauty field and aesthetics, and fashion with readers. Besides that, from tapchilamdep.com, women also can participate in forums with a lot of new topics, where women could interact together, talk, share experiences, useful information about closely issues in daily life.
Join and grow with IMC Group is a major breakthrough of tapchilamdep.com in 2014. Under the guidance of IMC Group (owning two channels which loved the most ( TodayTV, SNTV), RailTV- entertainment channel on the train, including two magazines with a large releasing number are Movie World and Mother love Kid) promises to create a new identity for tapchilamdep.com, and help this website come closer to readers by increasing better interface, highly interactive user. In addition, specialized content of this page will be invested strongly to serve readers better.