IMC BRINGS SPRING TO POOR ARTISTS
To pay tribute, to share with artists and theater workers still face many difficulties in life, in the morning 20/01/2014, IMC Group has collaborated with San Khau Ho Chi Minh City's newspaper and organized the gifts-giving ceremony "Vong Tay Nghe Si" to 150 artist and theater workers in Tet Giap Ngo 2014

This is an annual charity event to support the artist, theatrical workers ahead of the Lunar New Year. Joining the event is the presence of IMC Group Executive Board, Journalist Kho Gia Truong, and Representative of San Khau Ho Chi Minh City newspaper with the participation of many famous artists such as Dinh Y Nhung, Kim Tuyen, Kim Thanh Thao, Chi Dung, Quach Thanh Danh, Minh Beo, Elite Artist Bich Lan,….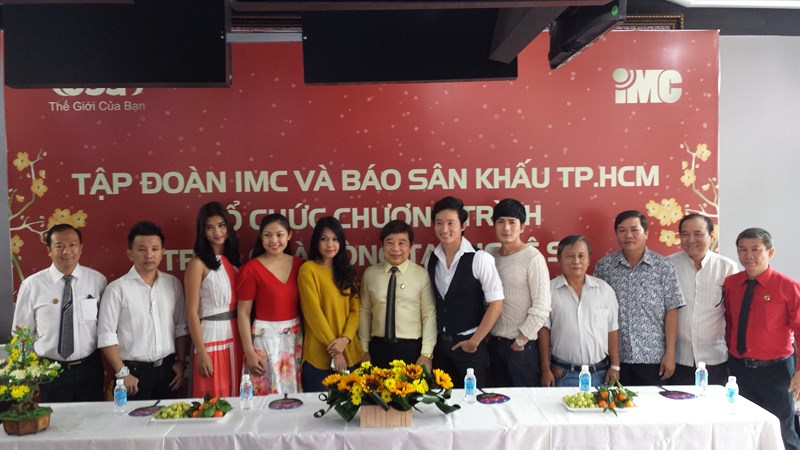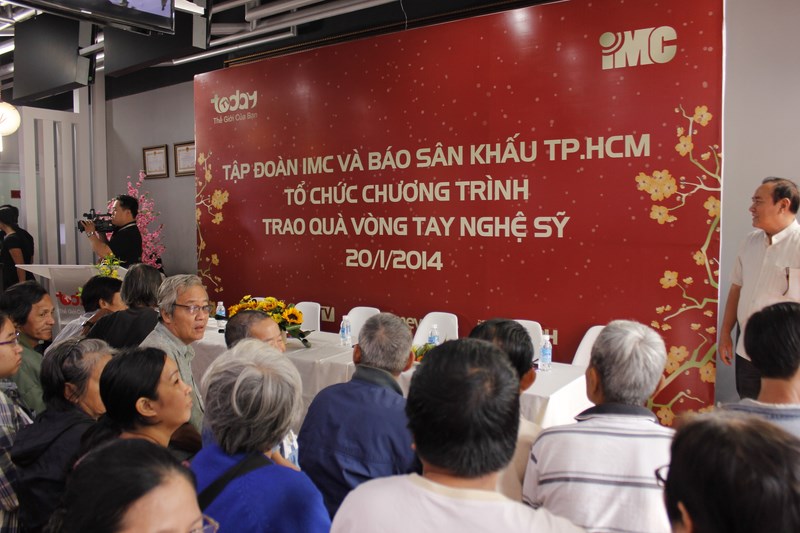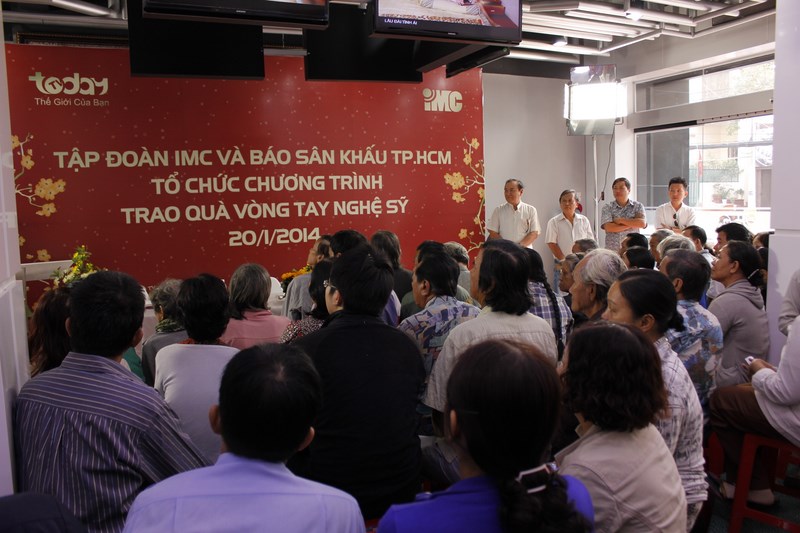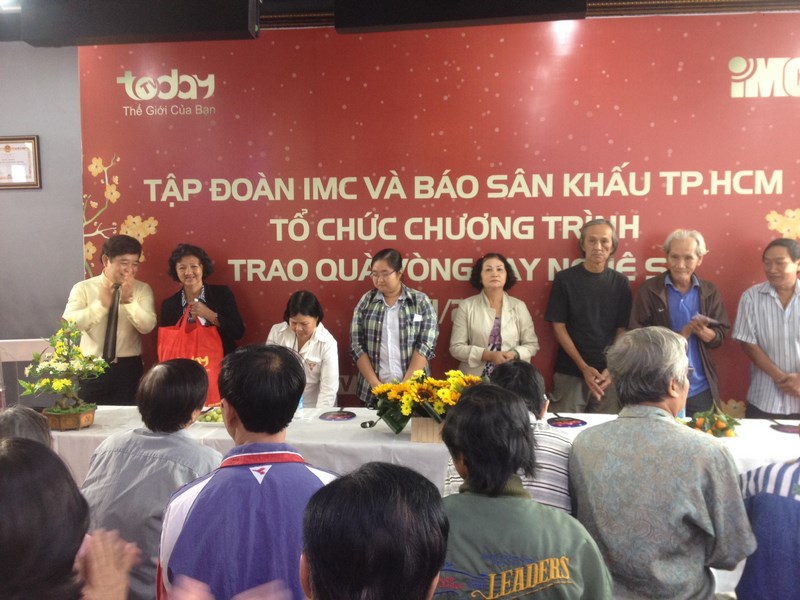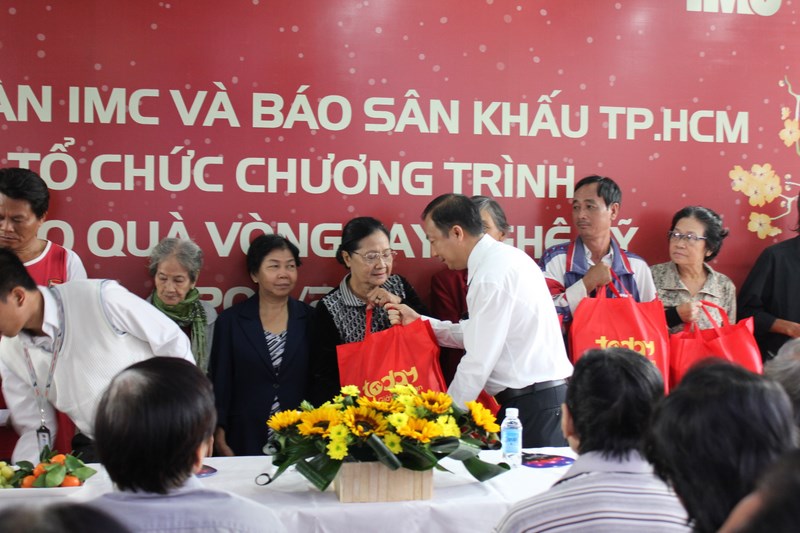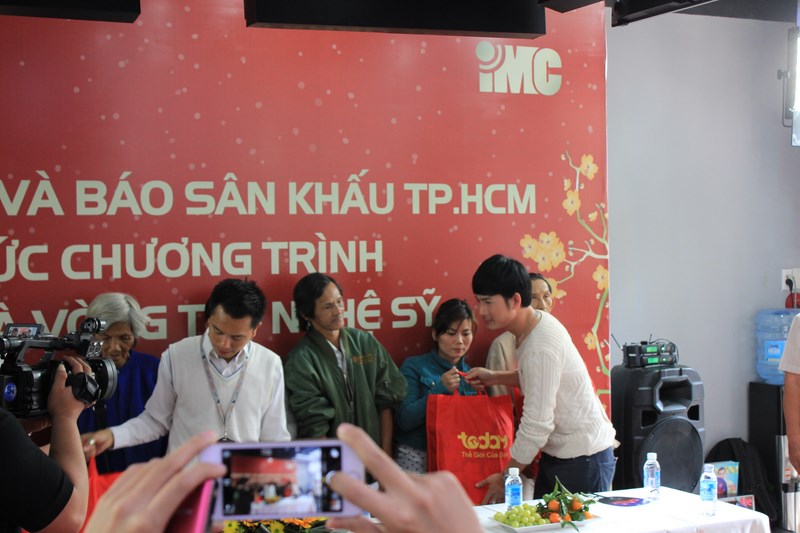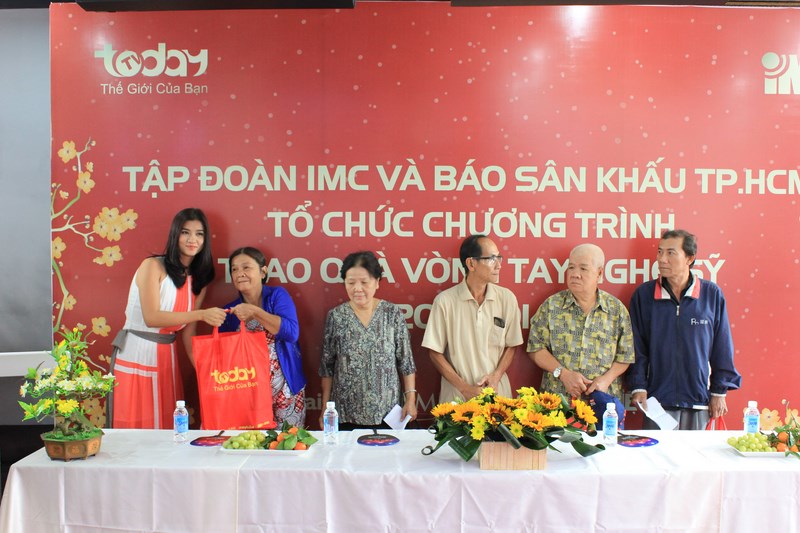 Numerous artists to participate in the gift giving ceremony



In the cozy and intimate in a large hall buildings IMC-TodayTV ( 254 B Nguyen Dinh Chieu Street, Ward 6, District 3), Tet's gifts with love were given to artists and theater workers who had dedicated to the art of the past year. Holding meaningful gifts and practical, the artist inevitably touched by the affection that the sponsors have for artists and theater workers.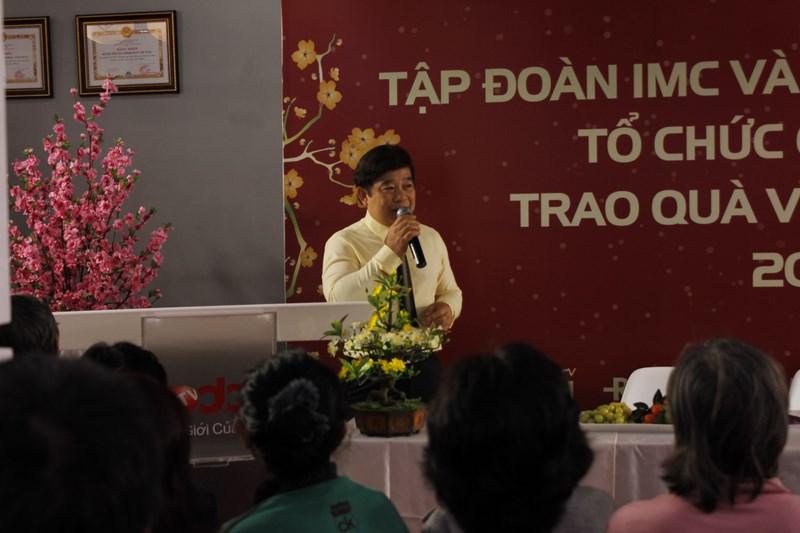 Mr. Lam Chi Thien, CEO of IMC Group spoke at the ceremony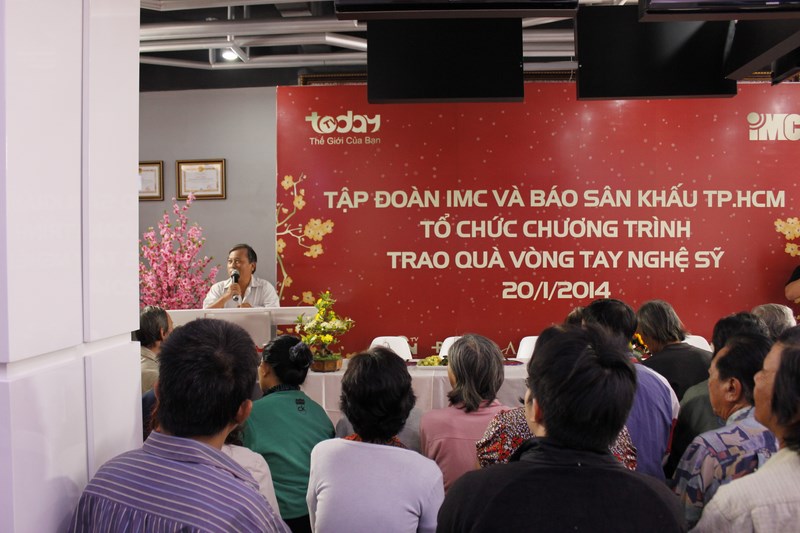 Journalists Kho Gia Truong-Representative of San Khau. Ho Chi Minh City's newspaper expressed emotion at the ceremony

At the ceremony, Mr. Lam Chi Thien- CEO of IMC Group has expressed sincere gratitude for the artists and theater workers in contributing to preserving and honoring the cultural values of the fine art of nation. At the same time, he also confirmed that they would continue to perform more volunteer program to support the unhappiness in life, especially those activities in the field of visual arts to perform on stage and work quietly behind the scenes.

Joining the ceremony, actress Dinh Y Nhung said emotionally: "Although has been invited many times, but this was the first time Nhung arranges time to share difficulties with poor brother (sister) artists before New Year. It is hard to exaggerate the emotion from Nhung when seeing the happy smile on lips of her colleagues. Those who had spent their entire life to the cause of preserving the theatrical arts, they deserve to be grateful for that. Thank for IMC Group has organized a meaningful program."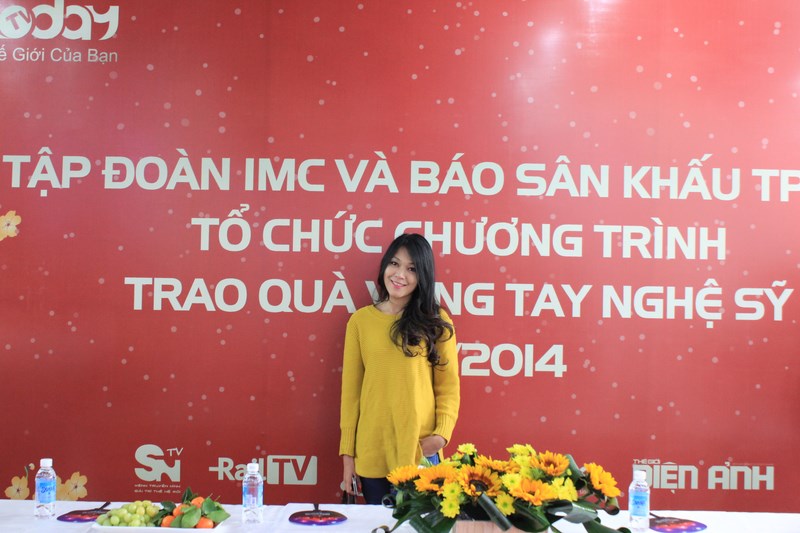 Dinh Y Nhung

As someone who is or participate in charitable program, actress Kim Thanh Thao, and Director of Tam Diem studio said she actually felt honored to be invited to participate in the gift- giving ceremony "Vong Tay Nghe Si": "As an artist, I understand the dedication of the artist, theatrical workers. Among them, there are those who are actors, there are quiet life behind the scenes, but their dedication to the arts is undeniable. Thank IMC for letting me have the opportunity to be involved in helping colleagues who still have difficulties to have a fuller Tet.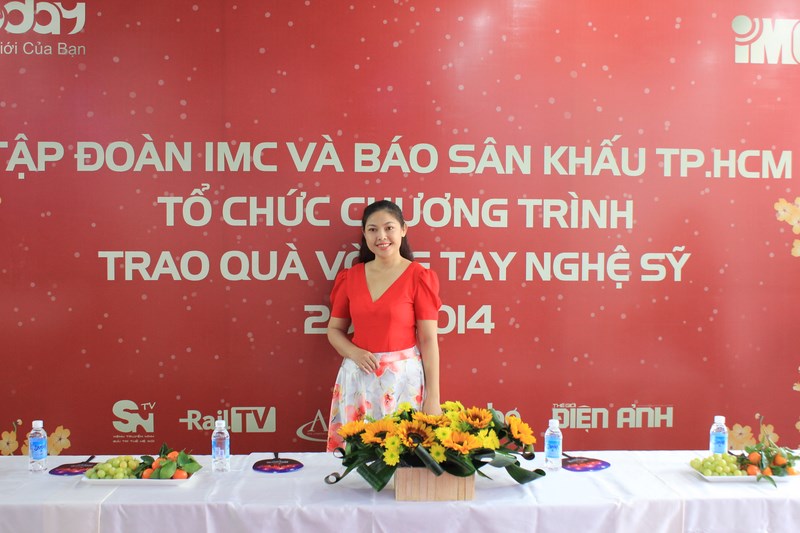 .
Kim Thanh Thao


Check out some photos of the ceremony: