IMC - "Tiep suc hoi sinh (Revival Support)" Program (May 2nd, 2013)
If each life is priceless gift, the magic of nature, the adversity is as a barrier and challenge of life, makes you to struggle desperately sometimes then you give up everything. However, in all times, the living desire is as a shoot which is always living, eager to grow up and continuously develop, inspires you, forces you to find the light end of the tunnel among much of challenges to live in this life.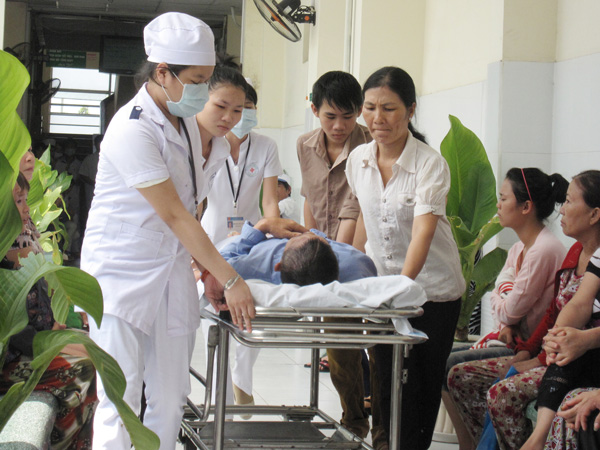 You will never know all extremely difficult lives which are struggling desperately without any assistance. And there is never lack of hands of sharing towards such miserable lives and bring them with hopes. And then, people who tried to live will make best effort to change their own fates.
In the spirit of mutual help, on April 2013, IMC has produced and broadcasted charity program "TIEP SUC HOI SINH" to spread loving hands toward unfortunate situations, bring about revival changes to them in the society. IMC hopes that its prompt sharing will encourage them remarkably so that they can have a better life. However, "a bird does not make spring", we hope to get more assistance and the audience's contribution so that "TIEP SUC HOI SINH" will increasingly come to more and more people.