IMC - "Round of Artists' hands" Program
To express gratitude artists and theater workers facing difficulties in life, in the morning of 10/01/2013, Week of Ho Chi Minh City's Theater Newpaper – "Round of Artists' hands" Fund and IMC Group jointly held a program of Gift Award to more than 100 artists and theater workers on the occasion of 2013 Tet Holiday.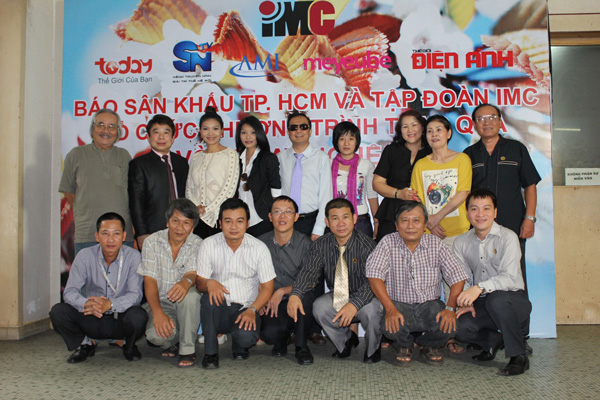 The program was attended by Eminent Artist. Tran Minh Ngoc – Editor-in-chief of Ho Chi Minh Citys Theater Newspaper, Board of leaders of IMC Group and many famous artists such as: Eminent artist. Lan Bich, Quyen Linh, Cat Tuong, Kieu Trinh, Minh Beo, Film Diretor. Xuan Phuoc, etc. in the warm and friendly atmosphere of Vo Van Tan 5B Theater, gifts containing warm and close consideration and share for Tet holiday were awarded to artists and theater workers who have been devoted for art over years.
This was one of humanitarian activities which will be actively promoted in the coming time by IMC Group.