4 stars of "8-year-old bride" brought to the TodayTV's audience many surprises when personally engage the reality show "Surprising Knock" of TodayTV.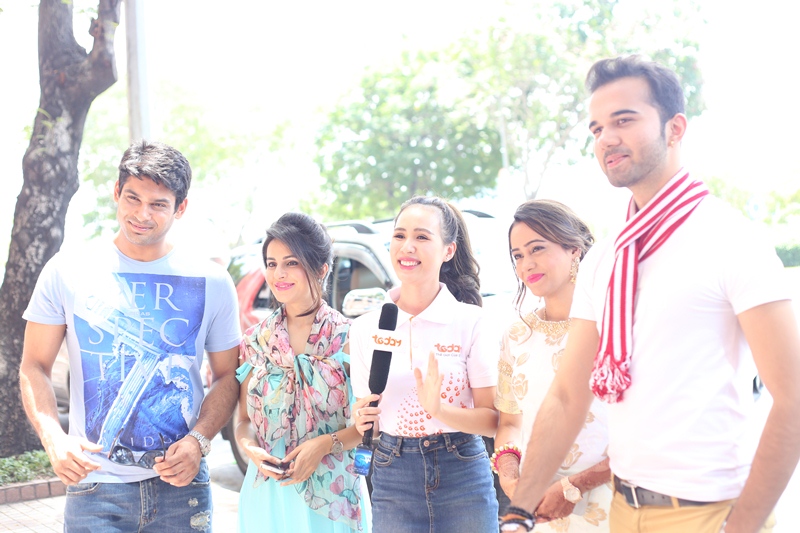 This morning, on 14/7, 4 stars from movie "8-year-old bride" along with "Surprising Knock" crew of Today TV paid visit to many fan's houses. The "knock' journey to the audience's house is spread over the District 3, District 5, District 7 and Binh Thanh District. The sudden appearance of the cast from Bollywood not only make many families goes wild with joy and surprised but also led many families crowd goes wild with joy surprised but also attracted the attention of numerous fans on the way.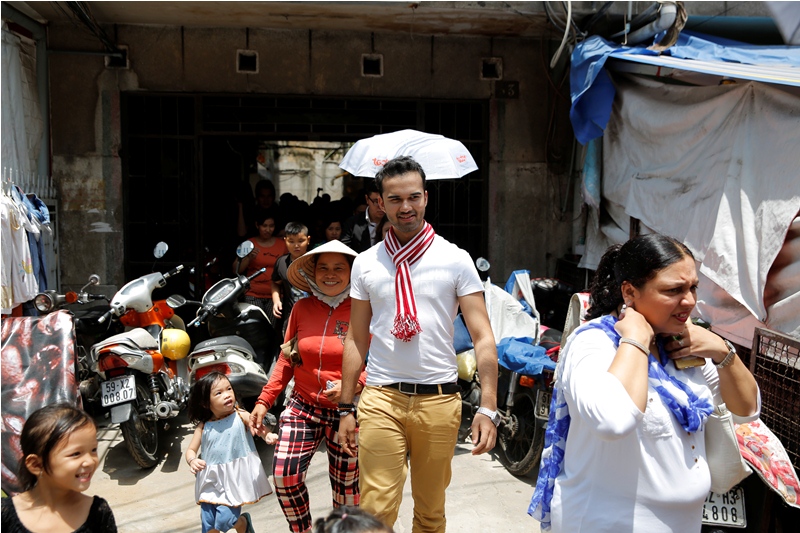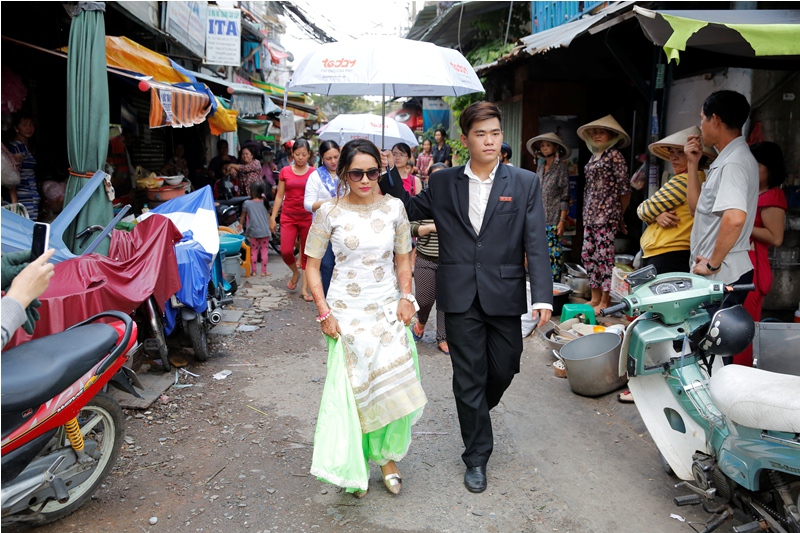 "For the first time come to Vietnam and become the ambassador of the Surprising Knock from TodayTV, I'm quite curious about this journey. Hopefully, this will be a meaningful gift I as well as TodayTV want to bring to the audience "- Actress Roop Durgapal shares. Meanwhile, actress Aasiya Kazi could not hide her surprise when the Vietnamese's audience recognize her name: "Walking on the street al being call by the name "Ganga" is a huge surprise for me because my character only appeared in the last episode. The people of Vietnam are very cute, really friendly and I personally enjoy "knocking" at each movie's audience here. "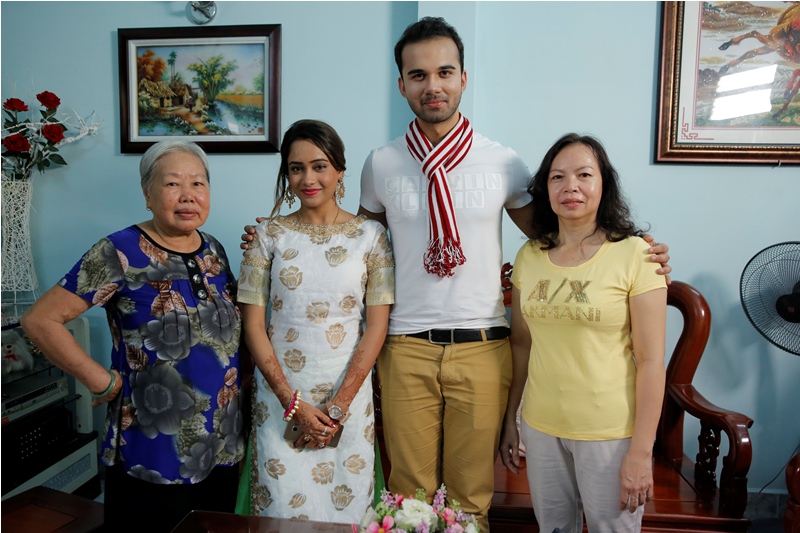 To be able to visit more families, 4 actors from "8-year-old bride" had to split into two teams: Siddharth Shukla partnered with her twin sister Roop Durgapal Saanchi, while Avinash Mukherjee began with Aasiya Kazi Ganga.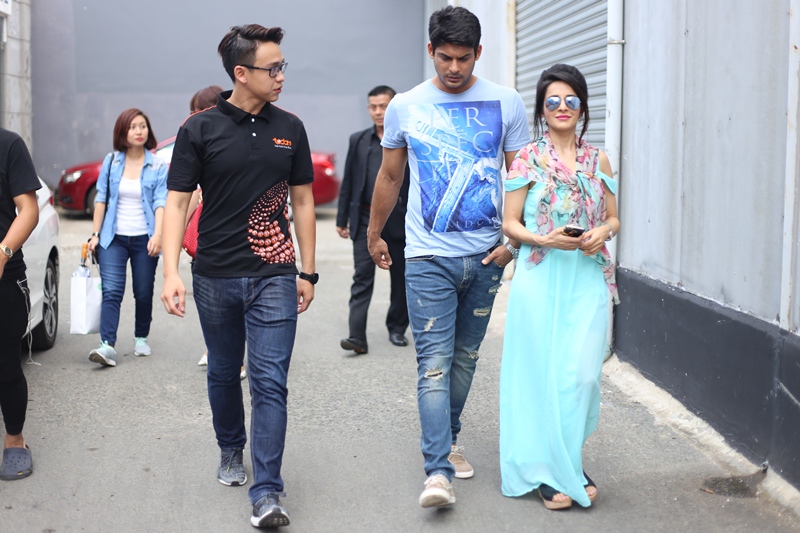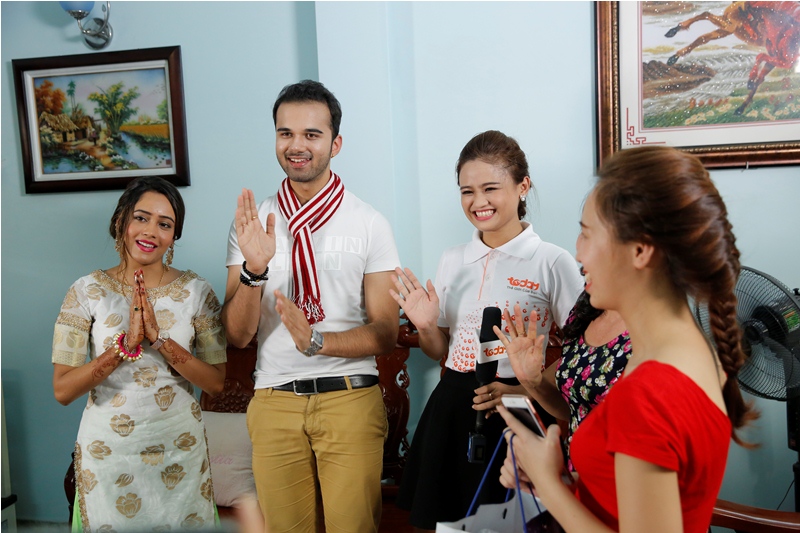 Shiv-Saanchi brothers started the journey with the house of a special audience. In addition to be a loyal audience of "8-year-old bride," she is also known as creative director of a fashion & beauty magazine in Vietnam as well as the face of brand essence beaut Adiva – Ms. Ha Do. In the role of a audience at the same time is an artist, Ha Do was not afraid to "challenge" Shiv brothers about the relationship between characters in the movies, in real life as well as the secret to maintaining excellent spirit , perfect style in each appearance . In particular, the female creative directors also dedicated to two Indian stars special gift that set up a shooting photography studio for 2 brothers Shiv, Saanchi with beautiful photos donated to Vietnam audience.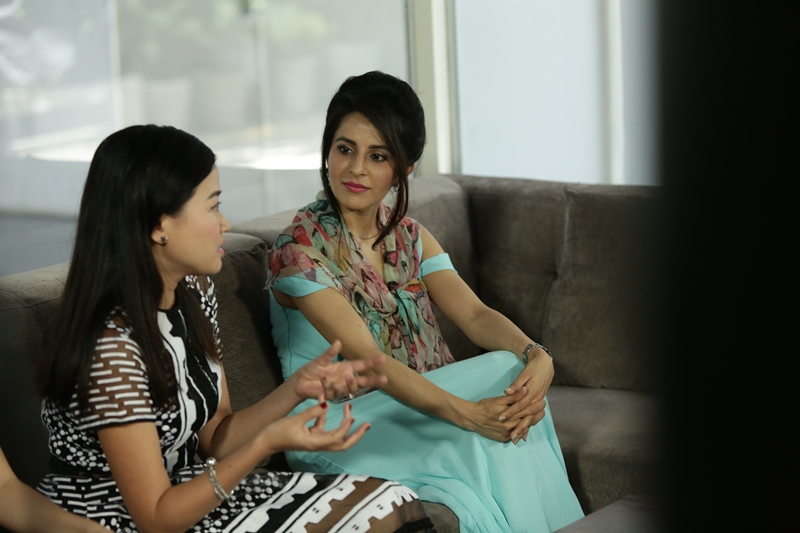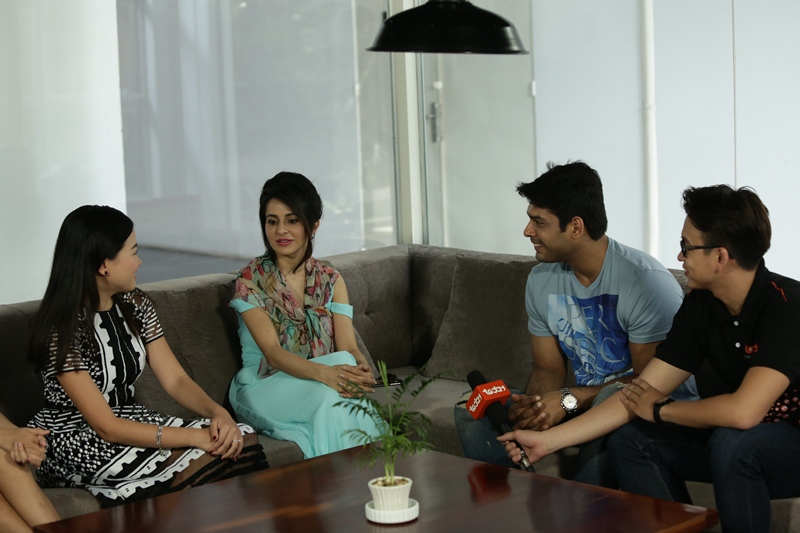 Besides the special gift is the shoot conducted at Ms. Ha Do's studio, 2 brothers Shiv, Saanchi also can not hide the surprise when tasted ambarella pickled Ms Tu an audience from District 7 made: "This is my first snack in Vietnam. It's sweet and sour, the taste is very impressive "- Roop Durgapal share. Meanwhile, Siddharth said in humor: "Is it possible for me to bring a little bit to the hotel for gradually eating?".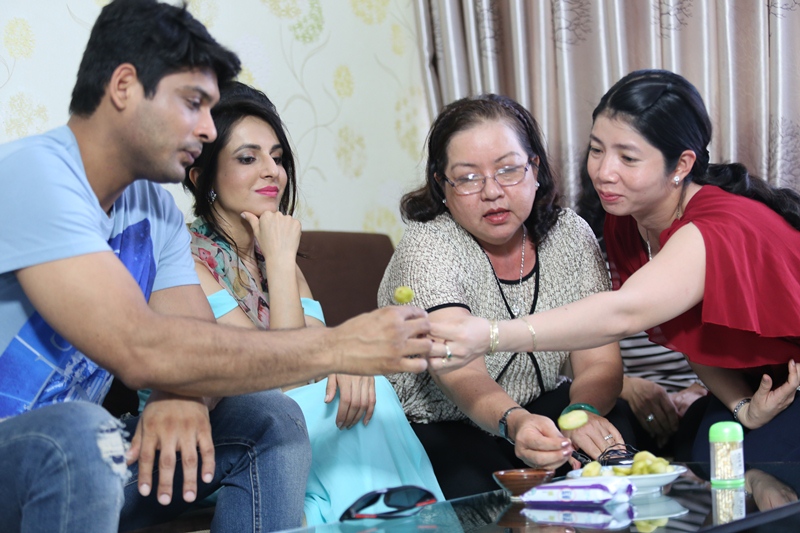 Although cannot enjoy many special things as 2 brothers Shiv- Saanchi, but Avinash Mukherjee and Aasiya Kazi easily occupied the emotion of all members in the family visited by a youthful, enthusiastic. "Distance couple generations" of "8-year-old bride," Jagdish-Ganga was pleased in humor to skip a challenge of singing a Hindi song asked by Ms. Tuyet Anh an audience in District 5, because of the desire to see her and family in concert "IMC 8 years - Journey waking dream" with the companionship of pure beauty Brand Adiva, will take place on the evening of 15/7. Sharing the journey "Surprising Knock", Avinash said: "I'm really happy and look forward to this journey, because this is an opportunity for me and the actors of "8-year-old bride" to access closely with our audience. I wish I could arrange more time to be able to continue the journey "Surprising Knock", in order not only to visit your house, your workplace, but more than that, at least be able to eat a proper meal in Vietnam ".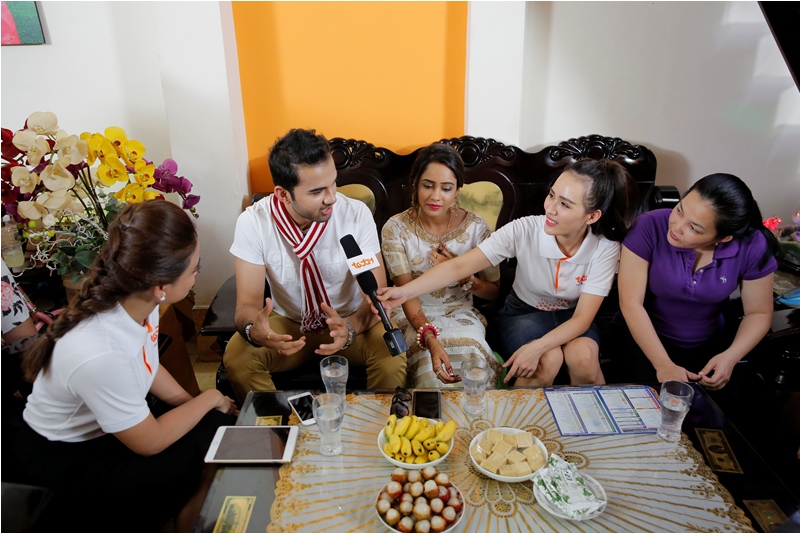 Ending the journey of "Surprising Knock", tomorrow on 15/7, 4 actors Siddharth Shukla, Avinash Mukherjee, Roop Aasiya and Aasiya Kazi and will participate in the activity of giving gifts for 300 poor households in District .The program will take place at 9:30 at Riverside Palace (360D Ben Van Don, Ward 1, district 4). The same evening, the actors will perform in concert "IMC 8 years - Journey Waking Dream" be held at the Military Zone 7 Stadium (202 Hoang Van Thu Street, Ward 9, Q .Phu Nhuan). The program will be live broadcasted on TodayTV.
Details about the operation schedule of the actors' 8-year-old bride "in Vietnam will be updated regularly on the website or fanpage www.todaytv.vn TodayTV: https://www.facebook.com/TodayTV/


PICTURES OF INDIA ARTISTS & AUDIENCE IN "SUPRISING KNOCK" PROGRAM