IMC - ESTABLISHMENT AND DEVELOPMENT HISTORY
IMC was established on July 19th, 2008. After nearly 7 years of establishment and development, IMC has introduced high quality TV channels, presses, magazines, as well as event production. As the result, it plays an important role in the development of the national media. With many achievements, IMC is proud to be one of the pioneers in the current multimedia industry in Vietnam.

TodayTV – IT'S YOUR WORLD
The very first program was on-aired on July 19th, 2008. TodayTV is the integration of IMC and incorporations, businesses in Vietnam as well as international. Thanks to the love for humans and life of staffs, TodayTV is proud to provide unique and interesting entertainment complex programs such as Vietnamese dramas, Asian dramas, Hollywood movies, game shows, children's shows ... TodayTV are broadcasted 24/7 with suitable time slots, which brings cozy entertaining spaces to families.
| WEBSITE | FACEBOOK | YOUTUBE
YOUTV – PAINT YOUR LIFE
YouTV was born with desire to create a colorful entertainment world, which is dedicated to women and families. The completely new channel, YouTV (owned by Group IMC), promises to bring you invaluable watching moments. Being rightly launched on birthday of IMC (July 17th, 2014), YouTV is a cute gift that we wish to send to our audiences, who always love and support us over the years.
| WEBSITE | FACEBOOK | YOUTUBE

MTV – MUSIC & ENTERTAINMENT TV
MTV, which is owned by Asian MTV Networks, is the leading entertainment brand name for youth on over the world. MTV Vietnam was firstly debut on July 1st, 2011 and officially joined IMC on February 2nd, 2015. This event is considered as a big turning point, which promises to provide audiences with much more unique programs and expand Vietnamese time slots to satisfy the entertaining need of young Vietnamese audiences.
| WEBSITE | FACEBOOK | YOUTUBE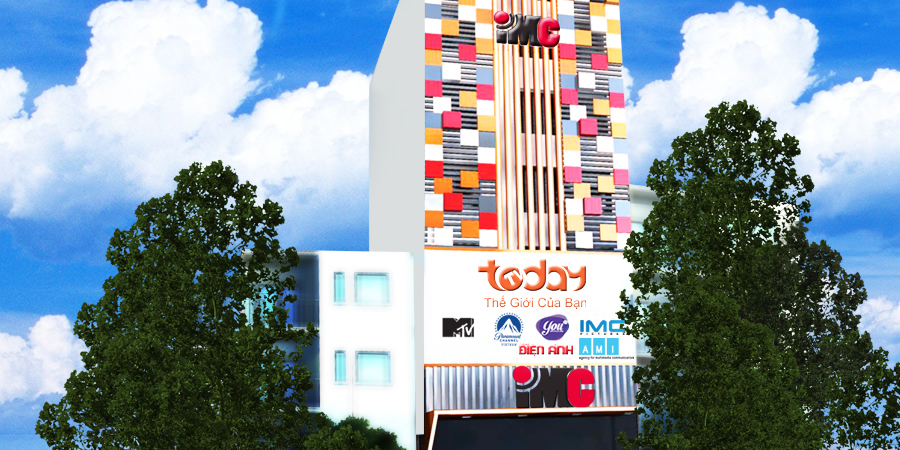 CINEMATIC WORLD MAGAZINE
This is the leading magazine about film industry, nationwide monthly released on 5th and 20th.
To update the exclusive information about big events, outstanding achievements of local cinema and the world, important cultural events, film and television news and celebrities.
2012 was marked as an outstanding development year of Cinematic World Magazine when it was commercially exploited by IMC. From then on, the magazine has a new identity, a new design of a unique and specialized magazine.

TAPCHILAMDEP.COM
Website: www.tapchilamdep.com
Website is specialized and dedicated to women, which consists of many articles introducing about beauty, fashion, make–up, impressing fashion styles, tips for beauty... Joining and developing with IMC Group is a great breakthrough of tapchilamdep.com in 2014 which promises to create a new identity for tapchilamdep.com.
ANH MINH MEDIA ADVERTISING JOINT STOCK COMPANY (AMI)
AMI is a company specializing in event production and press release of "Mother Love Baby" magazine, Anh Minh Media Advertising JSC officially joined IMC on December 25th, 2011. With endless efforts and much innovative breakthrough, AMI has gradually established itself as one of the leading brands in the media industry in Vietnam.